From ground-level locations to high-rise spots and all situations in-between, there are a wealth of settings in which signage can be placed. Whether you're professionally looking to transition away from using a third-party source for this service or trying to improve your existing group, Rob Kennedy of Lauretano Sign Group (LSG) will be on-hand with an informative session providing hands-on advice about how to put together the best team of installers at your shop that can rise to the task at hand safely and effectively.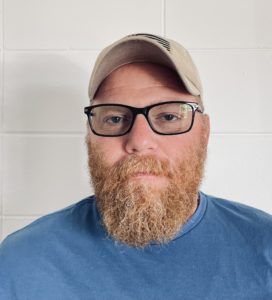 This is a session where a sign-making professional will be providing direct advice on an important subject matter to other sign-making professionals such as yourself. Kennedy is the Chief Operating Officer at Lauretano Sign Group and has been with the company for nineteen years. In this position, he has overall responsibility for the company's day-to-day operations with focus on project management. Kennedy oversees the departments of project management, installation, local production, and customer service through sales assistants.
Kennedy holds three associates degrees and multiple certifications related to the sign industry. He started at LSG from the ground up and has moved through the ranks the old-fashioned way with the majority of his time in the company as installation supervisor with a focus on developing new talent and high-rise installs.
Prior to coming aboard LSG, Kennedy was in the army 501st Airborne, an electrical journeyman, and a general manager in the restaurant industry. Most of all, he is a family man and a dedicated father to four children.
SBI NSSA Northeast Conference & Expo
The SBI NSSA Northeast Conference & Expo will be held on September 19-21, 2022 at the Rhode Island Convention Center in Providence, Rhode Island.
The conference program will feature two days of sessions that offer actionable "how-to" lessons to sign shops of all sizes and levels of experience. With a focus on how sign shops can increase sales and profits through strong business management and operational efficiency, this conference will arm you with all the tools you'll need to become a better business owner.
Of course, no sign shop is complete without the right equipment and services, and there will be a large show hall filled with exhibitors from across the sign industry, hands-on product demonstrations, and valuable networking opportunities.
The day-to-day challenges of operating a sign shop along with larger issues like labor shortages and supply chain disruptions, can make it nearly impossible to step back and evaluate your sign shop's current operations and future plans. Join us in Providence this fall and make the time to work on all the aspects of your business that will result in increased profits, a stronger team, and a clear path forward.
For more information on sponsorship and booth opportunities, contact David Harkey at 973-563-0109 or dharkey@sbpub.com.
The post SBI NSSA Northeast Conference & Expo: Building a Better Installation Team appeared first on Sign Builder Illustrated, The How-To Sign Industry Magazine.
Published first here: https://www.signshop.com/sign-builder-events/sbi-nssa-northeast-conference-expo-building-a-better-installation-team/