JDS Industries (Sioux Falls, SD) recently announced that the company has reached its 50-year anniversary, according to their press release.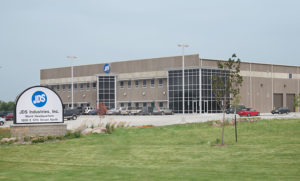 JDS Industries' headquarters in Sioux Falls, SD.
The supplier of component parts for awards, promotional products and gifts, sign supplies and many other personalizable products has added over 13 warehouses since 1995 and ships to over 80 countries worldwide, per the release.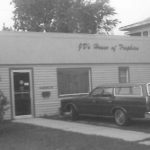 The original JD's trophy shop.
This company was founded by Darwin and Jane Sletten in 1972 when they started as a retail trophy shop that sold completed trophies. In 1992 Darwin and Jane's son Scott became a part owner of the company, according to the press release.
They officially became JDS (Jane, Darwin, and Scott) Industries, Inc. in 1991. In 2010 Scott became the full owner of JDS and in 2016 Mike May, COO, became a part owner.
"At JDS we're proud to have thrived for the last 50 years and to have helped our customers succeed in business. We look forward to doing the same in the years ahead," reads a portion of the release from JDS Industries.
For more information, visit jdsindustries.com.
The post JDS Celebrates 50 Years appeared first on Signs of the Times.
Published first here: https://signsofthetimes.com/jds-celebrates-50-years/