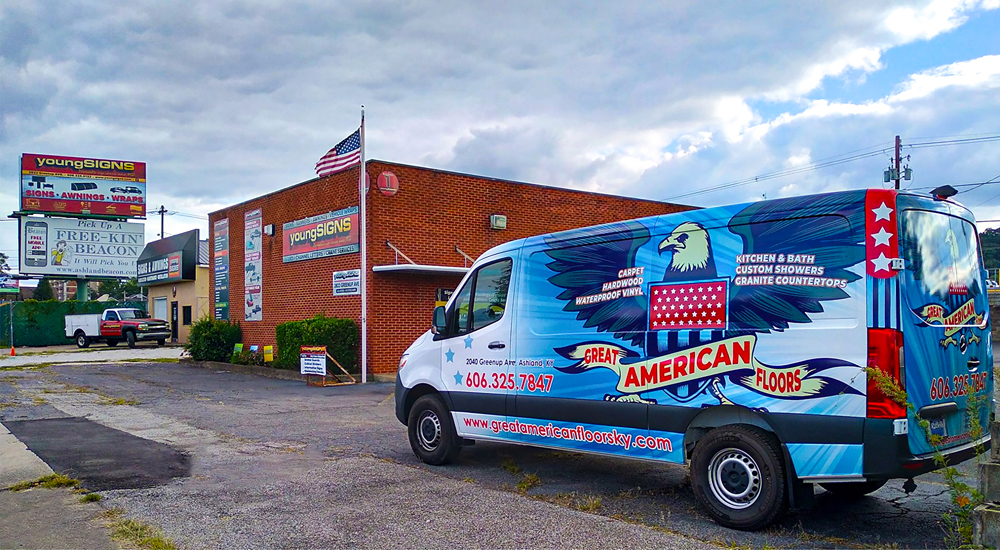 When the existence of a sign company spans more than ninety years, it's a safe wager that said business has kept abreast of the trends and technologies in its field to keep them successful.
Young Signs in Ashland, Kentucky, was founded by W.B. Young back in 1931, when he used quills to hand-letter vehicles. The shop has come a long way since.
Today this graphics and custom signage specialist has fifteen employees and uses innovative technologies, such as state-of-the-art digital printers and the latest CNC routers, to produce and install jobs for clients all over the tri-state area of Kentucky, Ohio, and West Virginia. (Note: Impressively the Young Signs business still remains in the family, as the operation is currently overseen by W.B.'s son, Dave Young.)
"We also have boom trucks that reach as high as 156 feet for installs and maintenance, as well as assorted construction equipment," says Nat Handloser, graphics supervisor at Young Signs.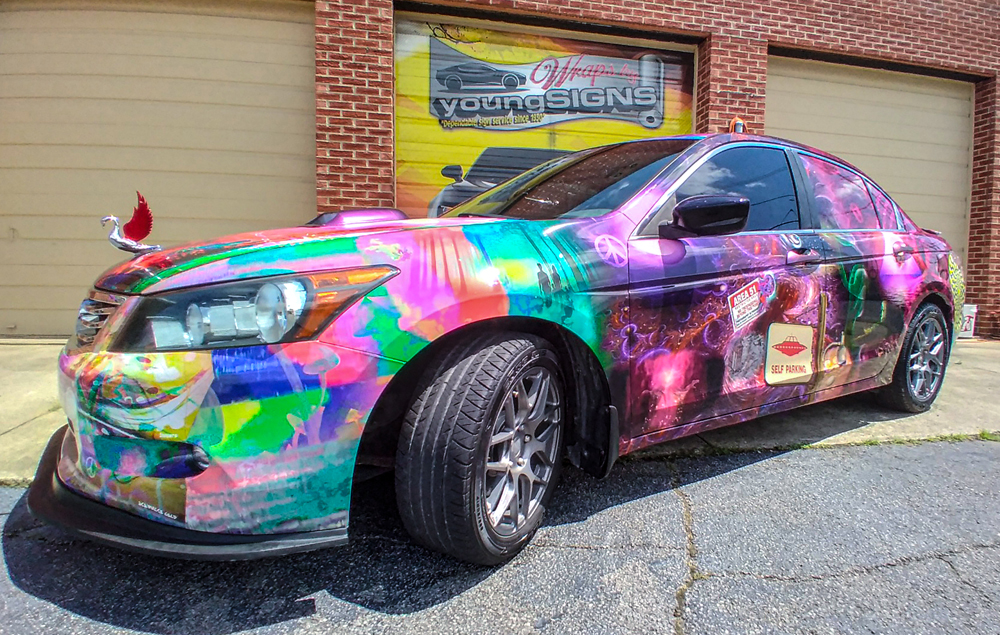 They've really found a foothold in the wrap segment of the marketplace—designing, printing, and installing full and partial wraps, color change-outs, stripes, chrome deletes, fleet work, and customizations for vehicles. Young Signs started offering vehicle wraps back in 2018. Requests started arriving immediately, and they haven't looked back since.
The number of vehicle wrap projects they've worked on has actually increased every year. These canvases include cars, transit vans, boats, box trucks, golf carts, and muscle/sports cars.
A majority of their wraps have been for commercial clients, however, Young Signs has gotten more involved with personal vehicles. "We started out doing just a few. Once word got out, we started to see a lot more requests for personal designs and color-change wraps," says Handloser. "Soon we had way more requests for personal wraps than commercial wraps, without losing any amount of commercial we did."
They've also ventured into the architectural side of things—producing exterior and interior wall wraps, window perfs, floor graphics, and sidewalk and parking lot imagery.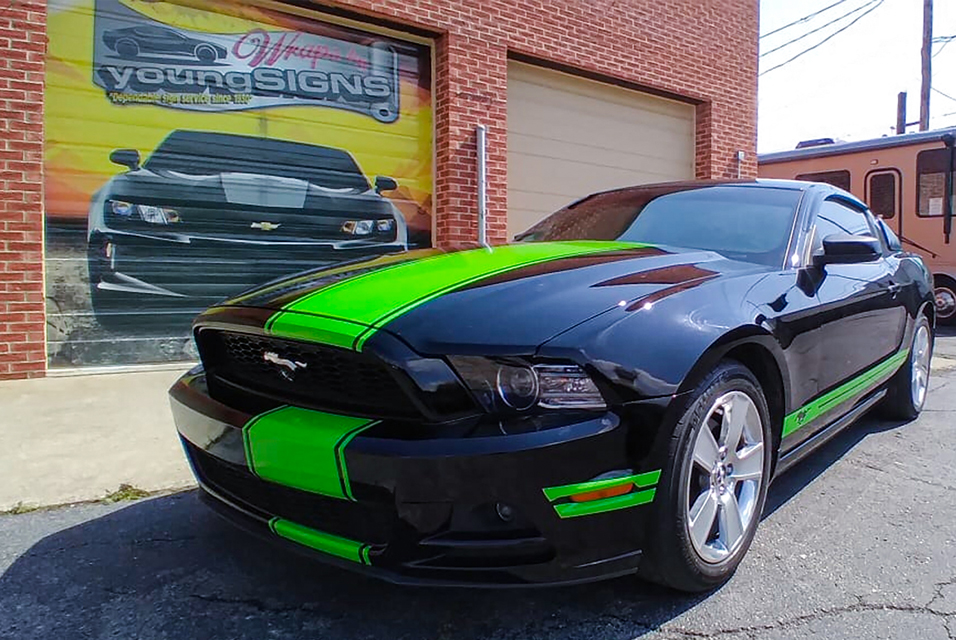 Young Signs provides graphics and signage for a lot of businesses in the area, however they also do contract work for other sign companies, as well as for large national hotel, restaurant, gas station, and retail chains (Chick-Fil-A, KFC, Slim Chickens, Moe's, Penn Station, etc.).
If it can be wrapped, the company's philosophy is that they can wrap it—items on this custom list including furniture, kitchen cabinets, gaming items, and, yes, even a toilet.
Young Signs currently uses a Roland DG sixty-four-inch printer/cutter and a Roland DG TrueVIS VG2-640 sixty-four-inch printer/cutter. They also use the metallic inks on their older thirty-inch Roland DG plotter quite a bit for certain vehicle wrap projects. "We recently did a wrap for High Performance Computer where all the logo and circuitry designed in the wrap was printed in metallic silver, which added a very cool effect," says Handloser.
Handloser adds that they've actually seen an increase in order requests for wrapping oversized vehicles lately, including tankers, wrecker trucks, semi-trailers, and large box trucks.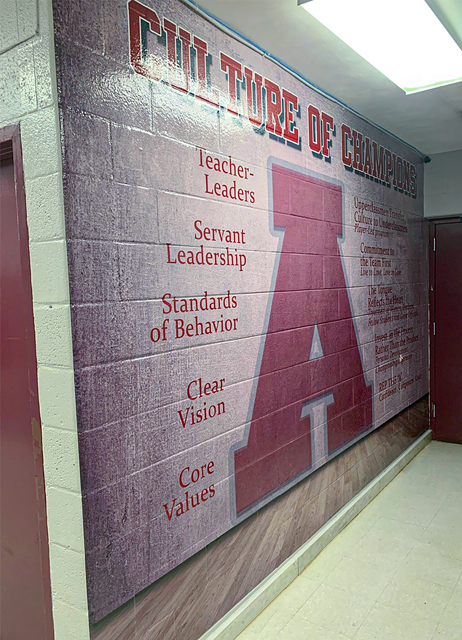 Young Signs currently has two bays devoted to wrapping, yet they are looking to add a couple more in the near future, along with a larger bay or covered area for these larger vehicles.
One recent large-scale project they worked on was an RV wrap for a Pathways recovery center. Young Signs had to do all the hardware and badge removal, the printing, and even some last-minute sketching and installation in a little over a week.
"A good portion of the wrap was all black with some wording," says Handloser. "On the back, they wanted an image on each side that would fade into the black. We didn't want to take the time, energy, and ink to print all the black, so we used more than a roll of Avery Gloss Black vinyl.
"I used the Roland DG color swatches on Illustrator to match the black in the fade and applied the gradient as a layer over top of the raster image. It turned out great!"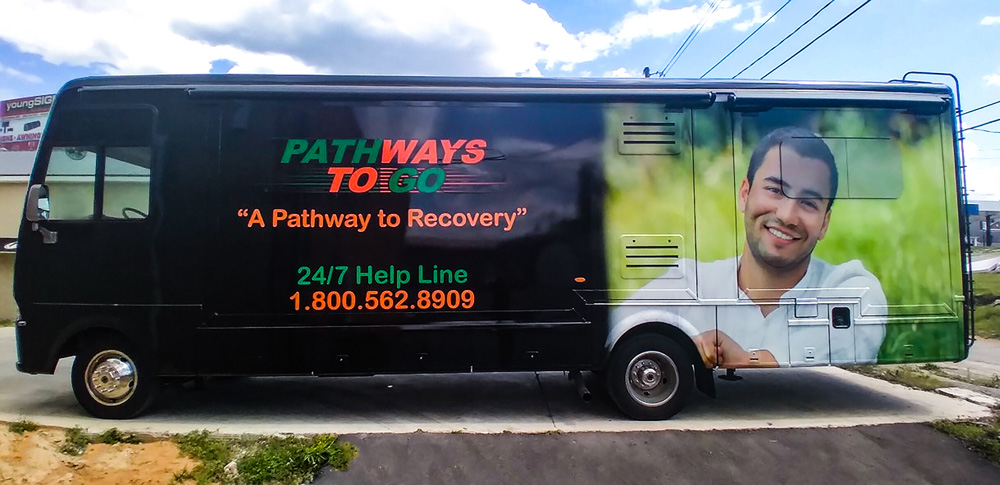 When the pandemic hit, Young Signs shifted to making custom sneeze guards for many of the nearby schools and businesses. However business soon started trickling back in before outright exploding! "Everyone decided to redo their signs, refresh their interiors, and wrap their vehicles using the stimulus money," says Handloser. "We found ourselves absolutely slammed!"
Handloser says that Young Signs is good at recognizing and adopting emerging trends in vehicle graphics. "Our product offerings now include two-tone and textured wraps, as well as textured wrap and tinting for headlights and taillights," he says, noting that paint protection film is their next venture. "We also provide vinyl embossing."
The company has also seen a focus on color management in digital graphics overall. "Our clients want their graphics to communicate their brand's personality, and vibrant colors are often part of the designs these days," says Handloser.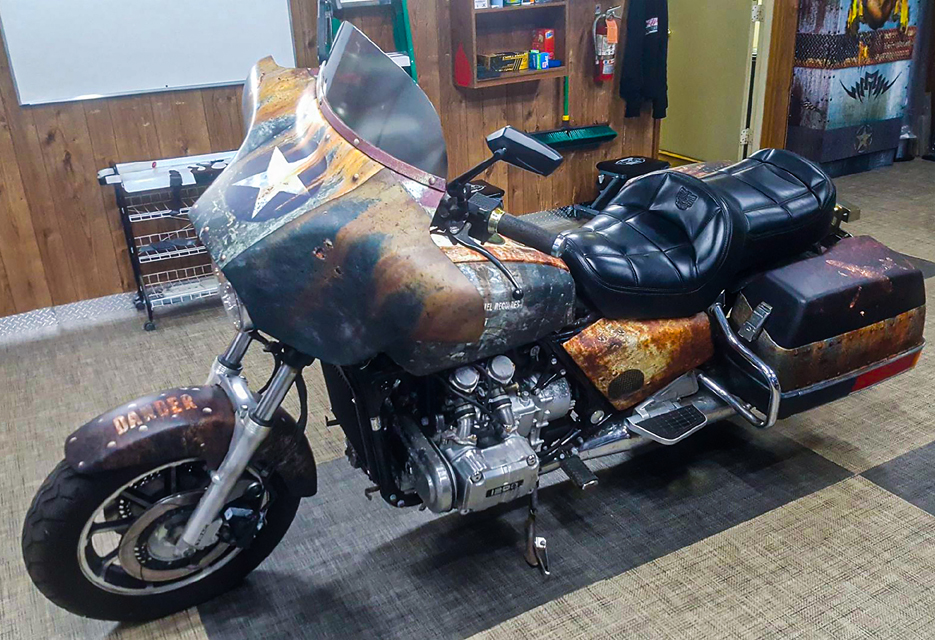 The post Ninety-year-old Sign Company Covers Today's Print Trends appeared first on Sign Builder Illustrated, The How-To Sign Industry Magazine.
Published first here: https://www.signshop.com/graphic/digital-printing/ninety-year-old-sign-company-print-trends/