Landmark Sign Group in Chesterton, Ind., has been recognized for their contributions to the sign industry by Watchfire Signs. Their recent efforts for The Dean and Barbara White Community Center in Merrillville, Ind., earned them the Grand Prize in the 2021 Watchfire LED Sign Awards.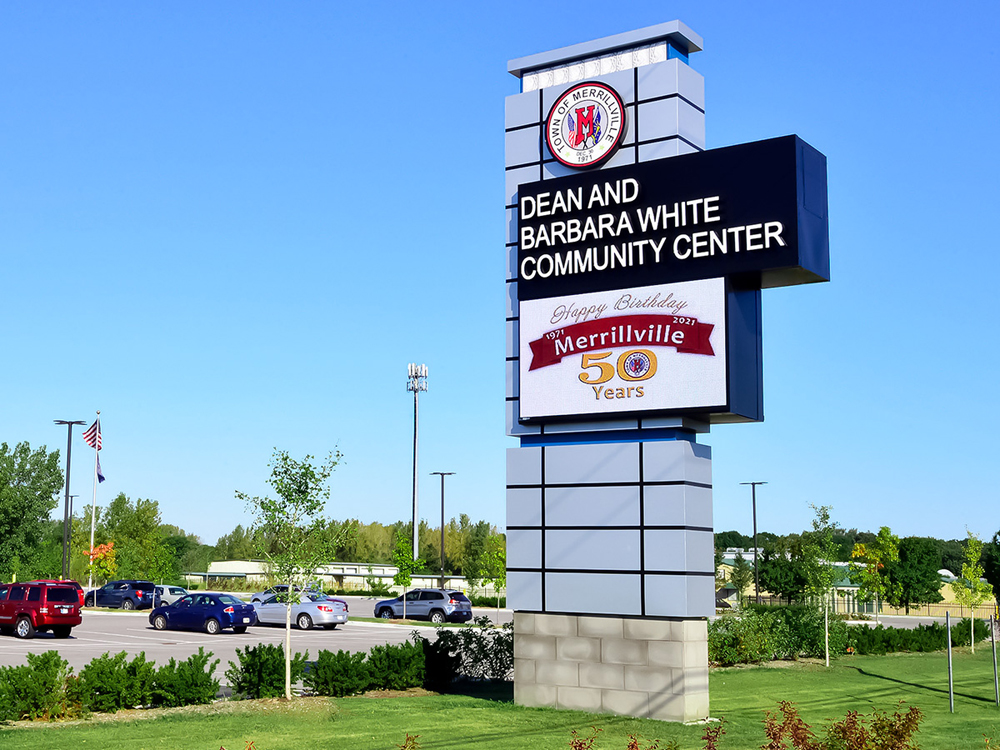 Watchfire Signs established the awards program in 2014 to recognize Watchfire dealer partners who best showcase the capabilities of outdoor digital advertising. The seventh annual awards recognize on-premise signs installed in 2021 that display excellence in design, legibility of digital messages, and advertising effectiveness.
The winning sign at The Dean and Barbara White Community Center is a double face custom pylon featuring a Watchfire 10mm display with a wireless communication connection. The sign also has a one-inch deep push-through copy and a channel logo. The sign provides a timely way to list the variety of events at the community center.
"Every year we see the caliber of craftsmanship improve as our dealer partners continue to produce high-quality digital sign installations. We are proud to recognize our partners who promote the strengths of digital advertising," said David Warns, Watchfire's vice president of On Premise Sales. "We understand that when they succeed, so do we. As we prepare to celebrate 90 years in business, we are proud to call attention to those who are using digital signage in beautifully made sign installations. Congratulations to Landmark Sign Group and all of this year's winners."
For a complete list of winners, visit: http://www.watchfiresigns.com/signawards.
The post Watchfire Announces Winners of Seventh Annual LED Sign Awards appeared first on Sign Builder Illustrated, The How-To Sign Industry Magazine.
Published first here: https://www.signshop.com/lighting-electric/digital-signage/watchfire-announces-winners-of-seventh-annual-led-sign-awards/