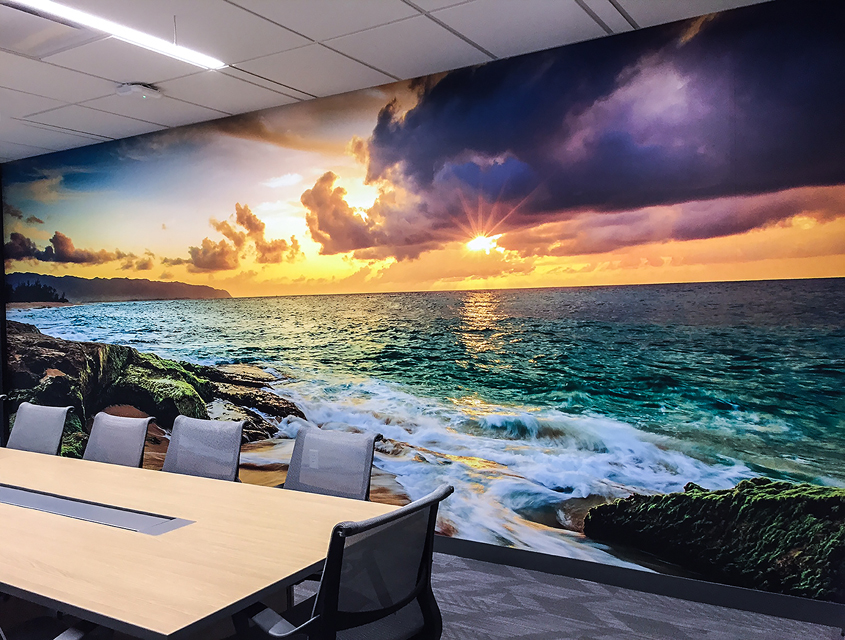 When it comes to successful print jobs, 702 Graphics of Las Vegas, Nevada has their clients covered! This full-service, large format printing shop not only specializes in fleet graphics, retail graphics, and wall murals, but they also provide interior and exterior signage, banners, tradeshow display, and other graphics. They offer design, print, and installation services to businesses in Las Vegas, but they also expand their reach by providing service to some nationwide companies by printing and shipping graphics and sourcing local installers to do their installations there.
Dan Lang and his son Brennan have operated 702 Graphics in Las Vegas, Nevada, since 2008. The company was founded as RC Racing Decals back in 1992 by Rick Cobb, son of legendary racer Dick Cobb. When Rick made the move back to North Carolina, the Langs purchased the assets of the business and rebranded it as 702 Graphics. Today Brennan and his wife, Rachel, are working to maintain 702 Graphics as a successful family-owned and operated business for years to come.
702 Graphics operates in a small industrial complex in Las Vegas. "Our original location was at the Las Vegas Motor Speedway in North Las Vegas, where we worked very closely with Shelby American," says Rachel Lang. "In late 2013, Shelby American moved their facility closer to town, just a few minutes away from the Las Vegas Strip. We followed them into town and are now located about five minutes from Las Vegas Boulevard."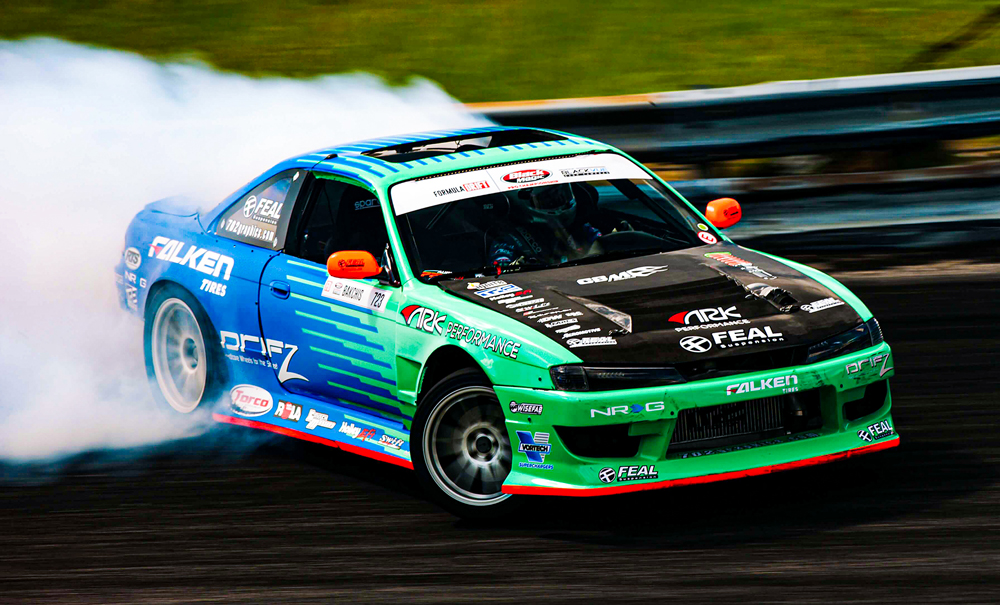 Keeping momentum going for a successful business is always important—and, as you know, doing so can be quite challenging. Impressively 702 Graphics continues to maintain the quality their clients have come to expect while operating with fewer employees that they've had in the past. They've previously had as many as ten employees at once; today their work staff includes four full-time employees and one part-time installer. (Note: Their team consists of designers, installers, and operational staff.)
Brennan Lang points out that everyone at the business is all-hands-on-deck. "Everyone pitches in to help!" he says. "It's not uncommon for our designers to be installing too. We've found that providing designers with installation experience helps them be more conscious of design choices that make the install process smoother and provide a better finished product.
"Our operational staff runs the day-to-day business, finances, and customer relations, but you'll also see them in the back of the shop installing from time to time."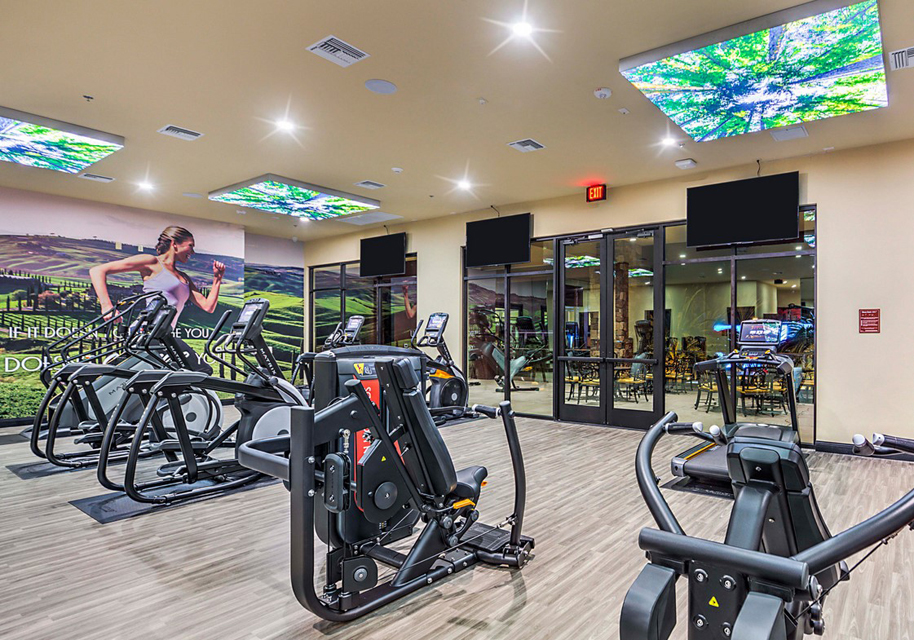 This all-for-one approach is greatly benefited from the unique open workspace layout that they use at the shop. "When you walk in the front door, you walk straight into our design, printing, and production room," explains Brennan. "We've had multiple office configurations, and we've found that it is important for our customers to be able to come directly into our print room and see the work being done firsthand.
"We also have an install bay in the back of the shop which is just big enough to fit a fifty-two-foot semi-truck trailer.
When the Langs took over the operations of RC Racing Decals, they inherited a sole Roland DG SOLJET. The family knew they were going to need a bigger selection of equipment on their production floor. "They have since added a second SOLJET, an AJ1000i, a GX-640 64-inch cutter, and a TrueVIS VG2-540 54-inch printer/cutter. "The TrueVIS VG2, was especially attractive because of its available color configurations," says Brennan. "We are happy to have the Light Black ink option, as well as the wider gamut overall. We currently run it with an eight-color inkset that includes CMYK, as well as Light Black, Green, Orange, and White."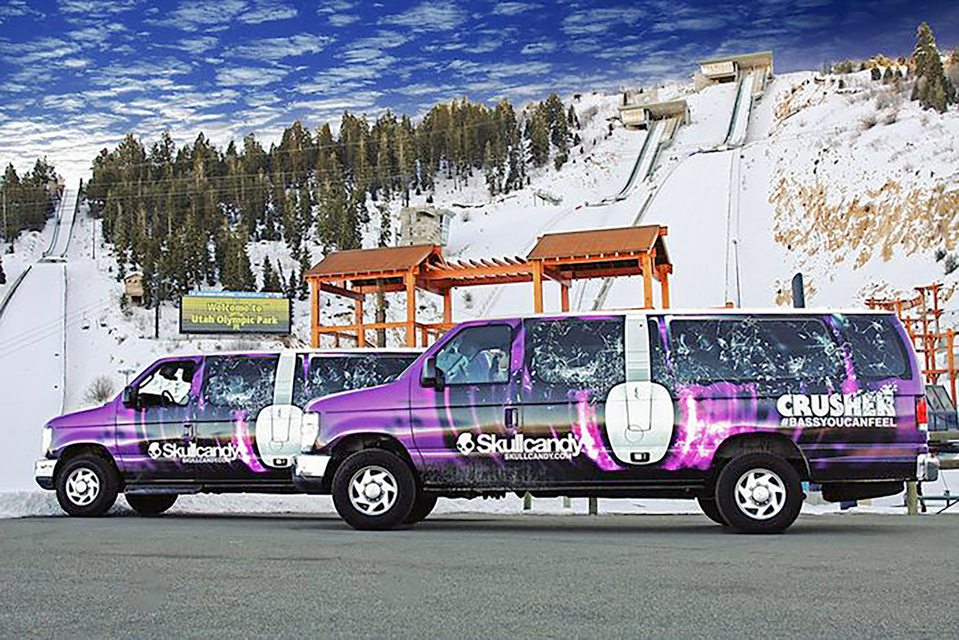 In addition to catering to locally owned and operated businesses, working in Las Vegas also allows 702 Graphics a unique opportunity to work with some of the biggest brands in the world. "We've had the pleasure of working with brands like Skull Candy, Enterprise, Honest Company, and Century Link," says Rachel Lang. "We also work closely with locally owned businesses like Sunburst Shutters, Best Mattress, and Freed's Bakery, known for the Food Network TV show Vegas Cakes.
"Everybody knows that Las Vegas doesn't do anything small! We've also had the opportunity to work on fun yet challenging projects such as wrapping the World's Largest Margarita and a ten-foot-tall promotional cup for Raising Cane's and the Las Vegas Raiders."
702 Graphics finds that color consistency across multiple platforms of printing is crucial when it comes to branding. They utilize their printers, Pantone® systems, and various media profiles to ensure color consistency for their customers.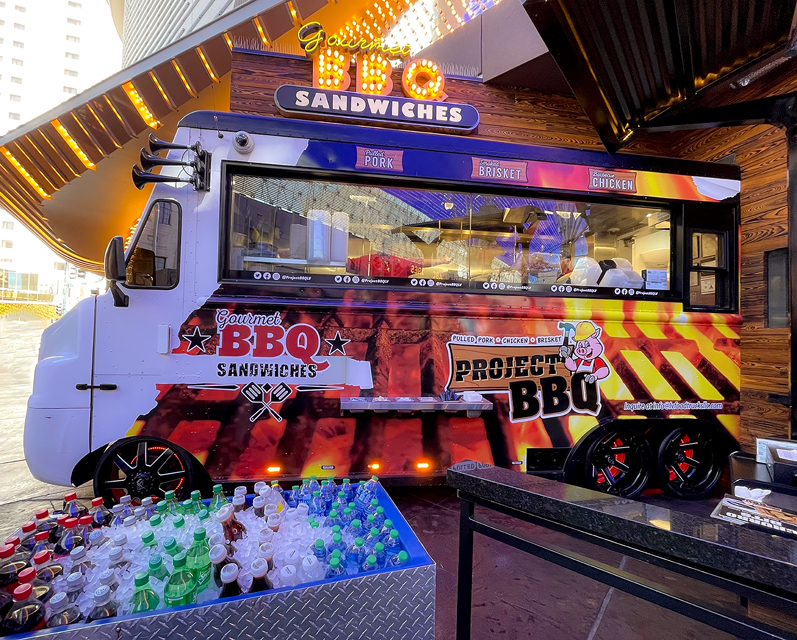 Brennan says that most of the requests they receive concerning vehicle graphics are for partially or fully digitally printed vehicle wraps that promote the company and their brand.
"Recently we had a large fleet of twenty-eight-foot box trucks that needed to be wrapped on a very tight deadline. Because of the color consistency between our Roland DG printers, we were able to use both printers simultaneously to service the entire fleet," says Brennan. "The print consistency allowed us to get the box trucks in and out in time to meet our client's deadline, while providing a high-quality final product."
However the biggest challenge they face when designing and printing graphics for branding purposes is receiving proper artwork files for company logos. "When we ask for a vector copy of a logo, we usually receive a saved image from a Web page," says Rachel. "We work with our customers to source the correct files but often find ourselves recreating their logo in a vector format."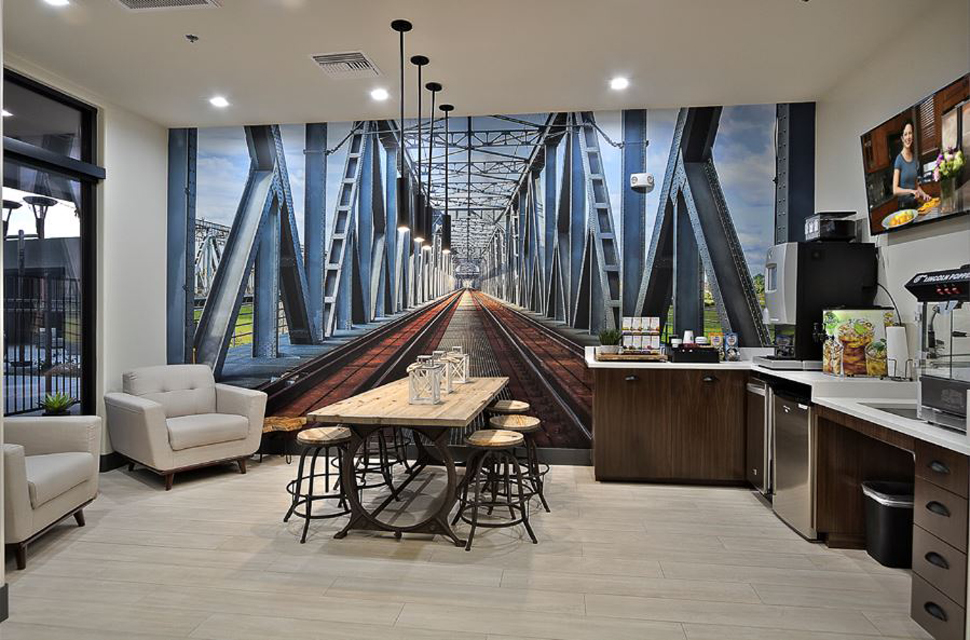 Wall murals have proven to be a popular specialty for 702 Graphics. They have designed, printed, and installed wall murals for a few different restaurants located on the Las Vegas Strip. "We recommend digitally printed wall murals to our customers because they are more customizable and faster to install than traditional wall coverings," says Rachel, "not to mention they truly transform the space!"
702 Graphics frequently receives wall mural requests for new constructions and renovations of multi-family residential properties. "Most of the wall murals that we do for the multi-family residential properties are in their leasing office, clubhouse, or fitness center," explains Rachel, noting that one of the most unique and challenging murals they've ever done was printing and installing a 50-by-35-foot mural on a ceiling in the clubhouse of a new multi-family residential property.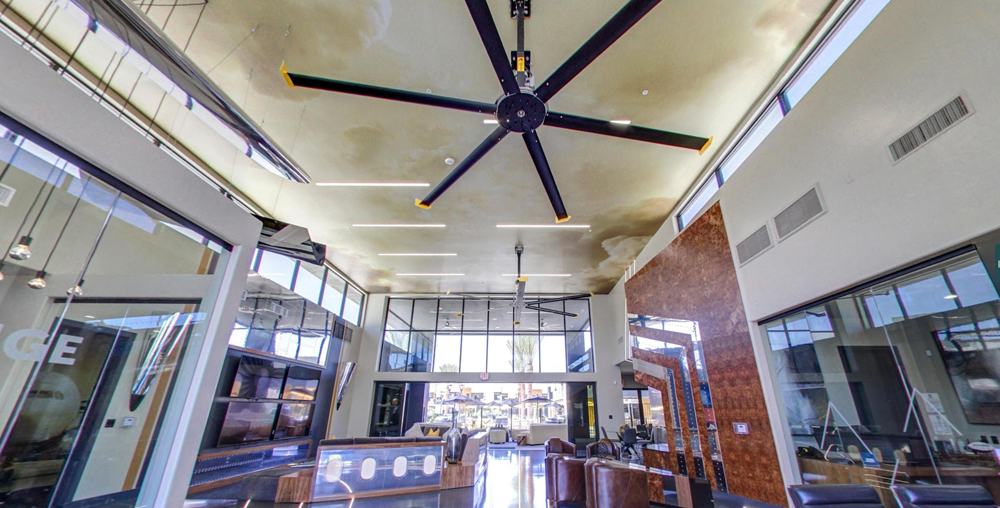 When it comes to wall graphics, 702 Graphics likes to use either landscape photography images or geometric patterns. Even though Rachel says that "anything goes" for wall murals, the company likes to use imagery that is designed to do one of two things—(1.) immediately grab your attention or (2.) subtly complement other design elements in the room.
As for challenges related to reproducing artwork for wall murals, Rachel says the biggest challenge related to artwork for wall murals is clients sending them low-resolution images to use. "We always try to direct [them] to find high-quality images off stock photo websites," she says.
Another challenge they can encounter is the desired image not fitting the actual size of the wall. "When this happens, our graphic designer team utilizes Photoshop to add or subtract to the image to ensure it fits in the visual opening," explains Brennan.
702 Graphics also offers a wide variety of products including specialty window films, laser-cut acrylic signs, architectural finishes, SEG lightboxes, and more. These products have allowed them to successfully upsell add-ons to their client's projects.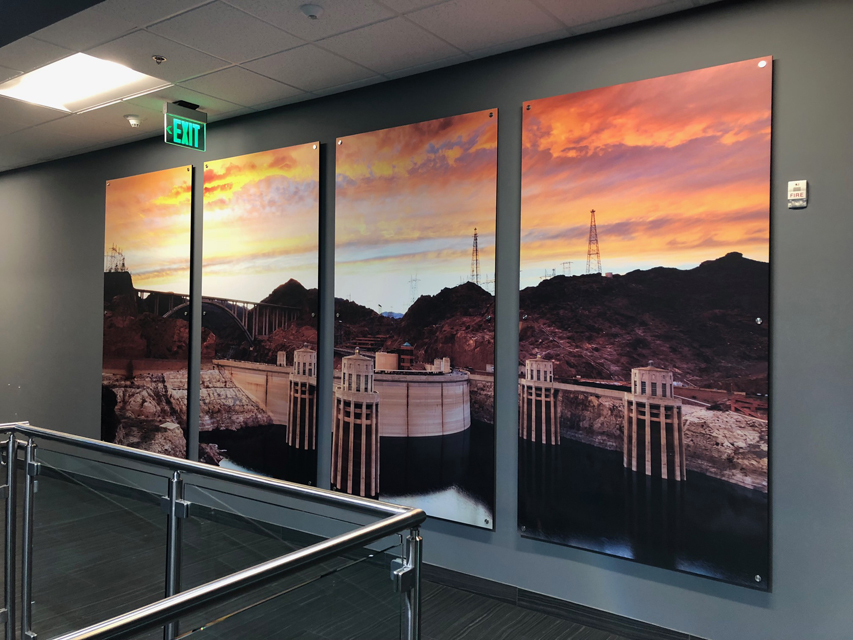 "When we get contacted for a wall mural, we're able to take a look at the environment and discuss options that will make the space even better," explains Rachel. "A customer once came to us wanting to remodel their office lobby. Instead of a standard wall mural, which we originally discussed doing, we took the image they selected and created four four-by-eight-foot digitally printed KOMACEL® PVC panels mounted with stainless steel standoffs. This provided the 'wow' factor they were looking for!"
Their increased line-up of printers and hardware allows 702 Graphics to also offer smaller graphics or customized products for customers "We're all about serving our customers, no matter the size of the job!" says Brennan. "We design, print, and install small custom projects such as car window decals and hotel shampoo bottle labels. We also provide small signage and graphics for weddings, bridal showers, baby showers, and birthdays. We've even installed a digitally printed graphic on a hockey goalie helmet!
"You never know when a small job will turn into a big customer. We pride ourselves on giving every customer the same quality product and experience from concept to completion."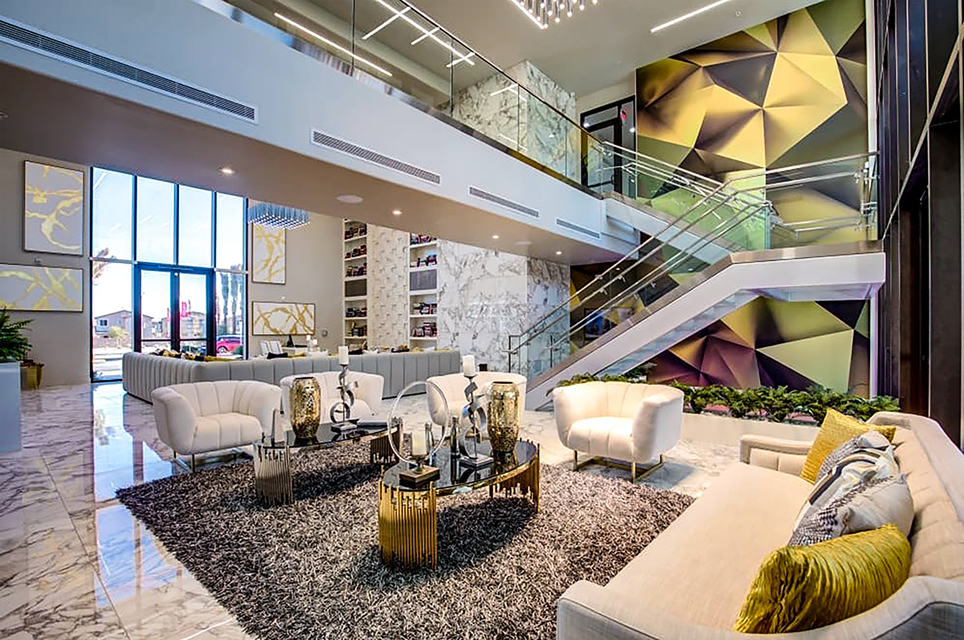 Brennan says that the one thing that sets 702 Graphics apart from their competitors in the Las Vegas market is that they are a family-owned and operated small business. "From concept to project completion and everything in between, we work directly with our customers every step of the way," he says. "We're passionate about the industry and take pride in every single job—no matter how big or small. Each client gets the same level of professionalism and customer service, regardless of whether they are brand new or an existing client. We also pride ourselves on using the very best equipment and materials, which is why we use Roland DG printers and cutters paired with 3M vinyl and laminate."
"Even though we are a small shop, we still produce the same volume as larger shops," adds Rachel. "We have worked hard to build our reputation and know that being a family business has contributed to this goal. Our highly skilled team provides the creativity and talent, and our Roland DG printers and cutters provide the quality output we need to keep our shop humming.
"We're extremely proud of the work we do, and we look forward to many more years in the industry."
—Jeff Wooten
Note: Additional reporting provided by Ginny Mumm.
The post Print Shop: Going to the Wall! appeared first on Sign Builder Illustrated, The How-To Sign Industry Magazine.
Published first here: https://www.signshop.com/graphic/digital-printing/print-shop-going-to-the-wall/