While you're in town for the SBI/NSSA Northeast Conference & Expo, make sure you take advantage of some of the wonderful food, events, and tours the city of Providence offers.
We've listed some ideas for you, below!
If you're coming into town on Sunday, don't miss The Guild PVD Beer Garden, located just off the pedestrian bridge in the PVD Innovation District Park along Dyer St. and the Providence River. The Beer Garden is open from noon-6 pm. Hungry? Grab some fare from one of the food trucks.
The museum's collection contains more than 100,000 works of art and design dating from ancient times to today. Admission is free on Sundays.
Did you know Providence is haunted by some pretty famous ghosts, like Edgar Allen Poe? Strap on your walking shoes and take a guided ghost tour around the city for an insider's look into the spookier side of Providence.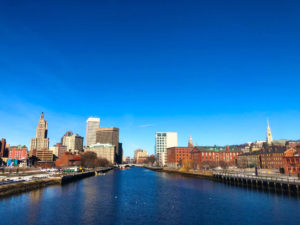 Maybe traditional history is more your thing. Sign up for a narrated boat tour that will bring you around the Providence River, Riverwalk, Waterplace Park, the Fox Point Hurricane Barrier, and Providence Industrial Harbor.
The Inheritance will be playing at the award-winning Trinity Repertory Company on 201 Washington Street. The theater company has had many greats grace its stages, such as Richard Jenkins and Rebecca Gibel.
Stay in town the weekend following the Conference & Expo to experience the one-of-a-kind WaterFire on Saturday, Sept. 24—a multisensory experience that has drawn hundreds of thousands of visitors to the city. This series of bonfires is installed on the three rivers of downtown Providence, and the lighting begins at sunset.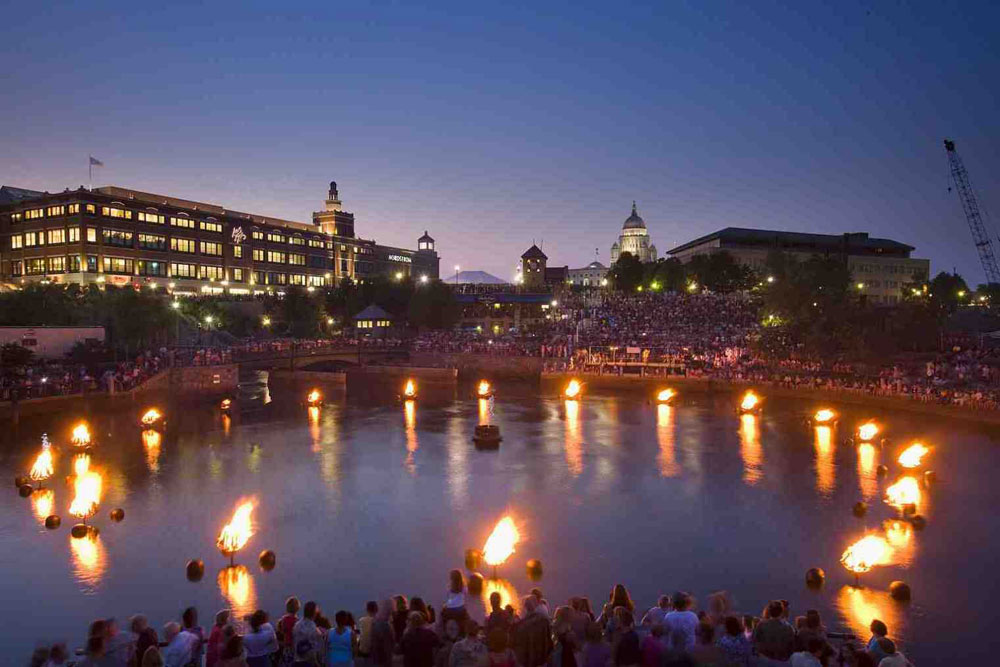 Restaurants
If you're looking for a bite to eat, the options are endless. Here are just a few places we recommend.
Federal Hill: If you're looking for Italian, just take a stroll down the length of Atwells Ave. "The Hill" is known for its great Italian restaurants, such as the Old Canteen, Massimo, Camille's, Pane e Vino, and more.
Pizza: Ask the locals, and they'll tell you Caserta Pizzeria is a must-visit stop. Located behind Atwell's Ave, the bare-bones pizza shop doesn't disappoint. Get a Wimpy Skippy with your pizza—just trust us.
Also check out Providence-favorite Antonio's Pizza at 256 Thayer Street for a whole pie or just a slice.
Dessert: Located across the street from Caserta's, don't miss Pastiche for mouthwatering desserts.
Olneyville NY System: If you're looking for a no-frills meal, visit this Rhode Island gem for a state delicacy called "hot wieners." In fact, you may have seen it featured on Guy Fieri's Diners, Drive-ins, and Dives. Order three "all the way" and a coffee milk, and you'll feel like a true Rhode Islander.
Café Nuovo: Make a reservation at this Providence staple's outdoor patio for some of the best views of the Providence River.
Hemenway's: If you're looking for seafood, look no further.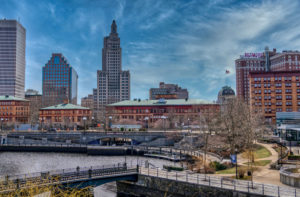 Trinity Brewhouse: This eatery offers a wide variety of beers on tap and in cans as well as an expansive menu of comfort food.
Rooftop at the Providence G: Enjoy some of the "top" views of Providence from this favorite rooftop hangout. We recommend making a reservation!
The Capital Grille: A tried-and-true steak house, the restaurant is just a five-minute walk from the Convention Center.
SBI NSSA Northeast Conference & Expo
The SBI NSSA Northeast Conference & Expo will be held on September 19-21, 2022 at the Rhode Island Convention Center in Providence, Rhode Island.
The conference program will feature two days of sessions that offer actionable "how-to" lessons to sign shops of all sizes and levels of experience. With a focus on how sign shops can increase sales and profits through strong business management and operational efficiency, this conference will arm you with all the tools you'll need to become a better business owner.
Of course, no sign shop is complete without the right equipment and services, and there will be a large show hall filled with exhibitors from across the sign industry, hands-on product demonstrations, and valuable networking opportunities.
The day-to-day challenges of operating a sign shop along with larger issues like labor shortages and supply chain disruptions, can make it nearly impossible to step back and evaluate your sign shop's current operations and future plans. Join us in Providence this fall and make the time to work on all the aspects of your business that will result in increased profits, a stronger team, and a clear path forward.
For more information on sponsorship and booth opportunities, contact David Harkey at 973-563-0109 or dharkey@sbpub.com.
The post SBI NSSA Northeast Conference & Expo: Sights to See in Providence! appeared first on Sign Builder Illustrated, The How-To Sign Industry Magazine.
Published first here: https://www.signshop.com/sign-builder-events/sbi-nssa-northeast-conference-expo-sights-to-see-in-providence/