PRINTING United Alliance, the most comprehensive member-based printing and graphic arts association in the U.S., announces a special new event geared toward this cornerstone Alliance audience. Powered by the Alliance's apparel decorator-focused brand, the Apparelist, the Apparel Decoration Summit is a hosted, invitation-only conference being held June 12-14, 2023 at the Loews Vanderbilt Hotel in Nashville, Tennessee. Registration and more details on the Summit will be available soon.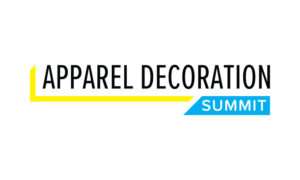 Following the success of the highly engaged Summit models produced by PRINTING United Alliance — including the Inkjet Summit, Wide-format Summit, and Digital Packaging Summit— the Apparel Decoration Summit is designed for senior managers and executives in, or entering, the decorated apparel space looking to understand how current and future printing technologies, substrate options, market trends, and data management solutions will impact their businesses and investment decisions. This Summit will provide strategic-level insights into what industry leaders must do to grow, improve, and optimize their businesses.
The unique format provides a valuable experience for attendees to acquire knowledge from the "who's who" in the garment decoration space through keynote sessions, user panels, focused breakout boardroom sessions, and numerous networking activities and receptions.
Engage with Top Thought Leaders in the Apparel-Decorating Space
The Summit is geared toward high-volume apparel decorators and other print service providers (PSPs) who are interested in entering the market at a commercial level. Attendees will meet and learn from leading industry experts through a program developed by conference co-chairs Joshua Carruth, managing director, decorated apparel, PRINTING United Alliance, and Cassandra Green, senior content editor, Apparelist / Printing & Packaging Group.
"Just as printers are seeking information and guidance, suppliers are looking for ways to identify and develop relationships with highly qualified decision-makers," says Carruth. "The Apparel Decoration Summit provides sponsors with boardroom presentations and pre-scheduled one-on-one meetings with executive attendees who drive their companies' research, strategy, and purchasing."
Carruth says that the Summit is yet another way the Alliance is investing in this important community.
"The Alliance is thrilled to continue growing both our content and dedicated events that provide value to the entire community of decorators," he continues. "We are working in close conjunction with an advisory board that represents some of the most brilliant minds in the apparel-decorating market, proven thought leaders, and subject matter experts to ensure that this event directly answers the calling and needs of all who are in this space. The board will work to address the most pressing subjects in the field today and provide answers and solutions to frequently sought-after questions at this dedicated Summit."
The Apparel Decoration Summit is just one of many events being planned for this community. The popular THREADX and WB/Camps will also again be offered. More details on these events to come.
The post PRINTING United Alliance Announces New Apparel Decoration Summit appeared first on Sign Builder Illustrated, The How-To Sign Industry Magazine.
Published first here: https://www.signshop.com/business-mgmt/trade-associations/printing-united-alliance-announces-new-apparel-decoration-summit/