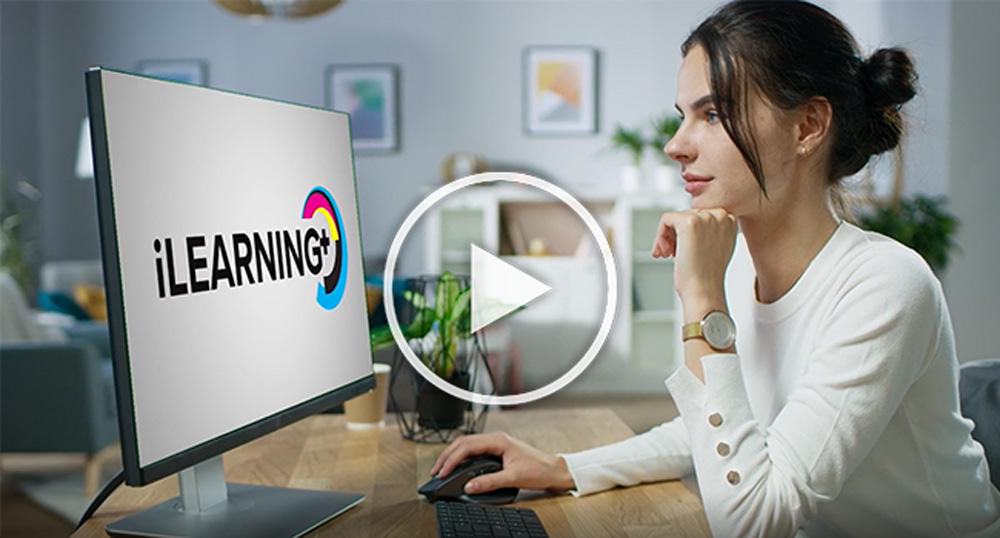 PRINTING United Alliance, the most comprehensive member-based printing and graphic arts association in the U.S., announces the launch of iLEARNING+, a robust collection of the most complete educational offerings and resources in the printing industry. iLEARNING+ is an easily navigated e-learning platform featuring leading industry courses and certifications; reports on industry trends, best business practices, and quality control devices; and environmental, health, and safety resources. PRINTING United Alliance members receive a 20 percent discount on all iLEARNING+ products.
An Investment in the Printing Industry
New iLEARNING+ resources will be added to the platform on a regular schedule each spring and fall to cover a variety of topics, including color management, customer service, design, estimating, prepress, press, postpress, Occupational Safety and Health Administration safety, and wide format.
"The development of iLEARNING+ has been over a year in the making and we are proud to announce the availability of this service to the industry," says Joe Marin, senior VP, education and training, PRINTING United Alliance. "Companies are constantly looking for top-notch training for their employees, especially given the specialization of printing and graphic arts verticals.
"Through iLEARNING+ resources, companies can train new employees and provide seasoned employees with resources specific to their roles and help staff grow their skills, continue to advance their careers, and stay competitive in the printing industry."
Flagship Course Offering: Orientation to the Graphic Arts
The flagship iLEARNING+ course, "Orientation to the Graphic Arts," was designed especially for those new to printing and graphic arts, but is also appropriate for anyone looking to update their overall knowledge of the printing industry. It delves into print production workflow with a complete blend of presentations, videos, and learning assessments. Those who take this course will learn how a printed piece is produced—from start to finish—using prepress, pressroom, and bindery equipment to be able to more effectively communicate about production-related topics.
A variety of industry certifications are also available through iLEARNING+, including BrandQ, Color Management Professional, Customer Service Professional, PDAA, PQX Expert, and Print Planning and Estimating. Certification provides professionals with the trust and recognition as a sought-after industry expert.
iLEARNING+ at PRINTING United Expo
This year's PRINTING United Expo attendees will have the opportunity to view a demonstration of iLEARNING+ as well as learn more about the program at the PRINTING United Alliance membership booth (C4946). The Expo will take place October 19-21 at the Las Vegas Convention Center.
—Press Release
The post PRINTING United Alliance Launches iLEARNING+ appeared first on Sign Builder Illustrated, The How-To Sign Industry Magazine.
Published first here: https://www.signshop.com/graphic/digital-printing/printing-united-alliance-launches-ilearning/