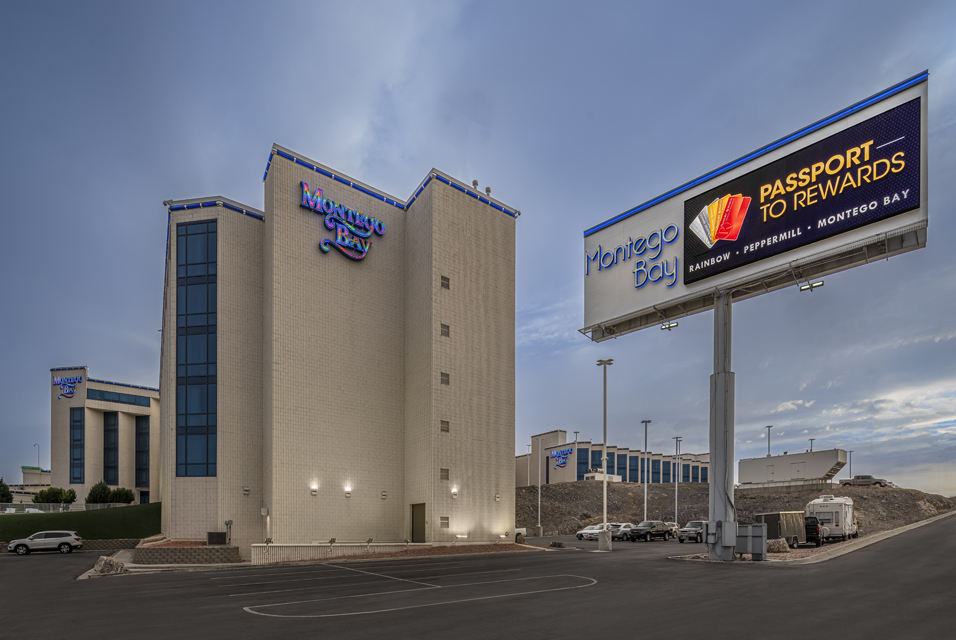 YESCO, the 102-year-old company known for creating, repairing, and maintaining internationally recognizable signs, announces the design, fabrication, and installation of new signage at Montego Bay Casino & Resort in Wendover, Nevada.
The iconic palm tree neon pylon sign was modernized by YESCO to lower power consumption and match the new Montego Bay branding with a 60-foot-tall-by-28-foot-wide architectural display that weighs 20,000 pounds.
The colors and new "window" feature on the building are now incorporated with a 15-foot-by-28-foot Samsung EMC screen.
In addition, YESCO also upgraded the 14-foot-by-48-foot outdoor billboard with a 12-foot-by-30-foot Samsung EMC screen and newly refreshed lettering and lighted LED track.
Upgrades to signage across the rest of the property are currently underway to eliminate neon and fluorescent lighting.
YESCO began fabrication of the Montego Bay project in October 2021. It took approximately 3,400 man-hours to complete the project.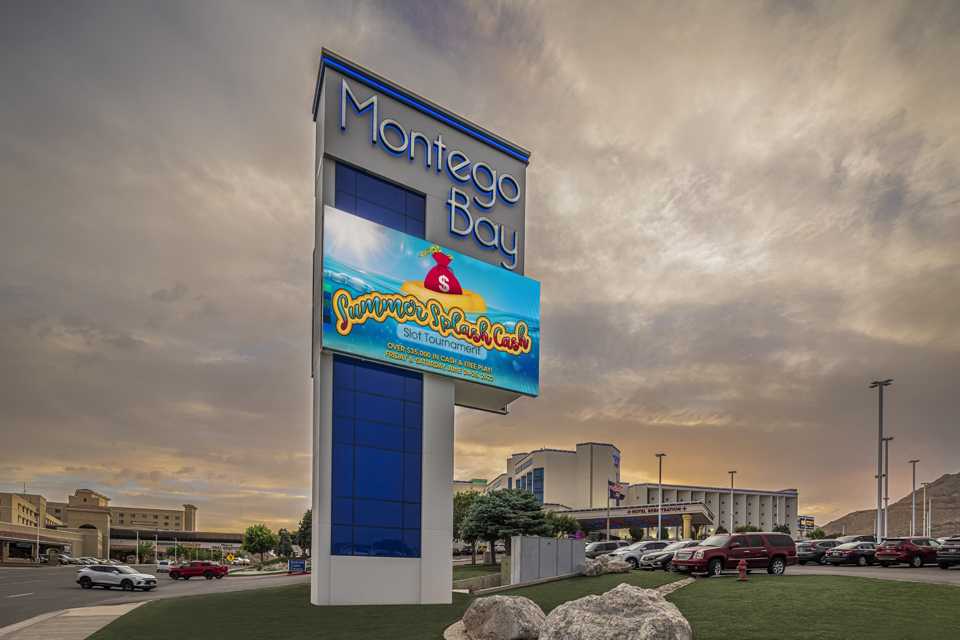 "We are thrilled with how the outdoor signage turned out," said Jeff Krantz, account executive, YESCO. "The displays will play a vital role in the rebranding of Montego Bay Casino & Resort and we are proud to be part of such a momentous project."
—Press Release
The post New Signage Installed at Montego Bay Casino & Resort appeared first on Sign Builder Illustrated, The How-To Sign Industry Magazine.
Published first here: https://www.signshop.com/lighting-electric/digital-signage/new-signage-montego-bay-casino-resort/