Herculite Products Inc. (Emigsville, PA) announced that Jake Ritchie has been hired as Midwest Regional Manager for the Herculite Direct Sales team.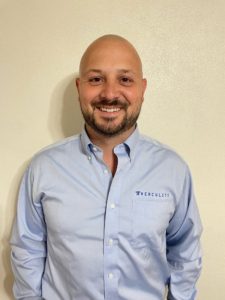 Jake Ritchie, Herculite Products
Ritchie joins the Herculite sales team with over four years of B2B sales support, according to a release from the fabric company. He received a degree in Business Management from Lincoln Land Community College.
Ritchie will be managing the Midwest region of the Herculite Direct Sales team, which consists of the automotive, custom engineered solution, healthcare, agriculture, and tent and structure customers.
"Herculite is excited to be expanding our sales team to support and continue the strong growth of this market," reads a portion of the release from Herculite Products.
For more information, visit herculite.com.
The post Herculite Hires New Regional Manager appeared first on Signs of the Times.
Published first here: https://signsofthetimes.com/herculite-hires-new-regional-manager/