Daktronics (Brookings, SD) recently announced that Todd Green is joining the company's Eastern Missouri sales team. According to a release from Daktronics, Green is bringing "effective, dynamic digital displays to businesses and schools across his home state of Missouri."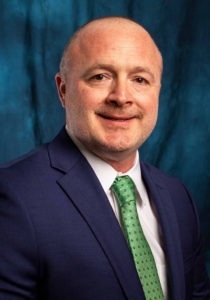 Todd Green, Daktronics
Green spent the last 12 years working as a complex surgical rep, helping hospitals find the best resources to meet patient needs. With Daktronics, Green will work alongside businesses and schools to meet their communication needs, per the release.
"Todd will be a great asset to our team," Daktronics Region Manager Kelly Koenig is quoted in the release. "He cares so deeply about the people he works with and stops at nothing to help them succeed."
"I'm ready to use my skills and knowledge to help a new group of people," Green, who is following in his father's footsteps with Daktronics, is also quoted in the release. "The communication capabilities of digital signage are endless, which is exciting."
For more information, visit daktronics.com.
The post Daktronics Adds to Sales Force appeared first on Signs of the Times.
Published first here: https://signsofthetimes.com/daktronics-adds-to-sales-force/