JDS Industries (Sioux Falls, SD) has moved its former Los Angeles Warehouse Distribution Center to Phoenix.
JDS' new 64,000-sq.-ft. warehouse space in Phoenix.
This new warehouse is 64,000 sq. ft. and located on the west side of the Phoenix metro area. According to a press release from the company, the new warehouse will be open 8 a.m. to 6 p.m. MST, Monday-Friday.
Also, the company has announced that after 24 years of dedication to the industry and service to JDS and their customers, Tom Sletten retired on July 1.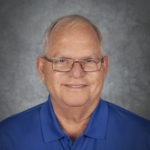 Tom Sletten
In 1983 he took on the role of the first JDS sales rep and worked in that capacity for eight years until he left to open a retail awards shop. In 2006 he returned to JDS as a sales rep and worked in different territories.
Finally, according to the same press release, JDS' YouTube channel, which started in 2012 and now includes more than 600 videos, has reached over 20,000 subscribers.
For more information, visit jdsindustries.com.
The post JDS Industries Opens Phoenix Warehouse appeared first on Signs of the Times.
Published first here: https://signsofthetimes.com/jds-industries-opens-phoenix-warehouse/