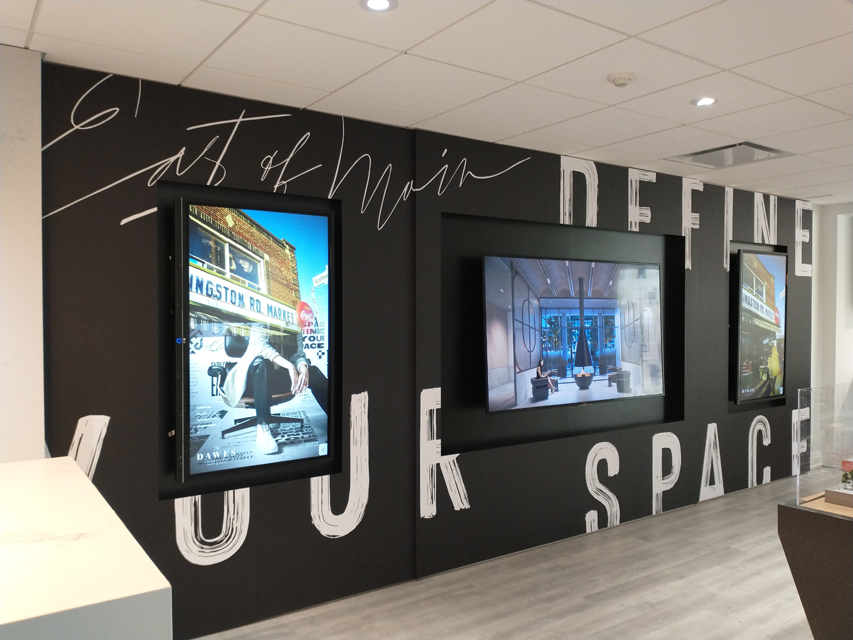 Toronto-based sign-maker Minoh Inc., used Drytac ReTac Textures embossed film to create a series of striking wall graphics that were integrated as part of a wider interior video wall display.
Marlin Spring, an integrated real estate company that acquires, develops, constructs, and repositions assets throughout North America, tasked Minoh with producing graphics featuring inspirational wording that portrayed its core principles and aims as a business.
The project included an innovative set of graphics to be placed in and around three video screens installed on an interior wall at Marlin Spring, with the screens overlapping the wording without completely blocking the oversized text.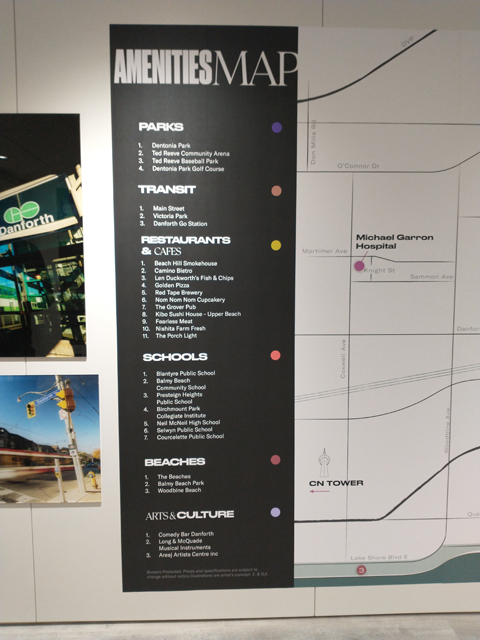 Other aspects of the job included a graphic that listed all the key amenities in the area local to Marlin Spring's latest real estate project in Toronto, with the aim of capturing the attention of consumers and showcasing the benefits of living in the region.
The nature of the project led Minoh, a long-term user of Drytac materials, to select Drytac ReTac Textures Linen—supplied by ND Graphics—for the project. Ideal for the production of eye-catching graphics in business, retail, display, and home environments, the polymeric self-adhesive vinyl has an ultra-removable adhesive backing, meaning it can be easily repositioned and removed time and time again, without leaving any residue on the surface—even years later.
The graphics were printed by Minoh on an HP Latex 365 printer and installed on-site by Minoh's expert and knowledgeable team.
"The customer was absolutely over the moon with the look of the graphics after they were installed on the walls," Minoh Sales Manager Steven Mayers said. "Such was the success of the job that the client will be looking to use this method again on other projects and we look forward to supporting them with future jobs.
"The Minoh team was also incredibly impressed with Drytac ReTac Textures Linen as a product, and we will most certainly be using the material again in the future. It was incredibly easy to install and was great to work with, from start to finish."
—Press Release
The post Minoh Gets Creative in Eye-catching Wall Graphics Project appeared first on Sign Builder Illustrated, The How-To Sign Industry Magazine.
Published first here: https://www.signshop.com/graphic/vinyl-graphics/minoh-creative-eye-catching-wall-graphics/