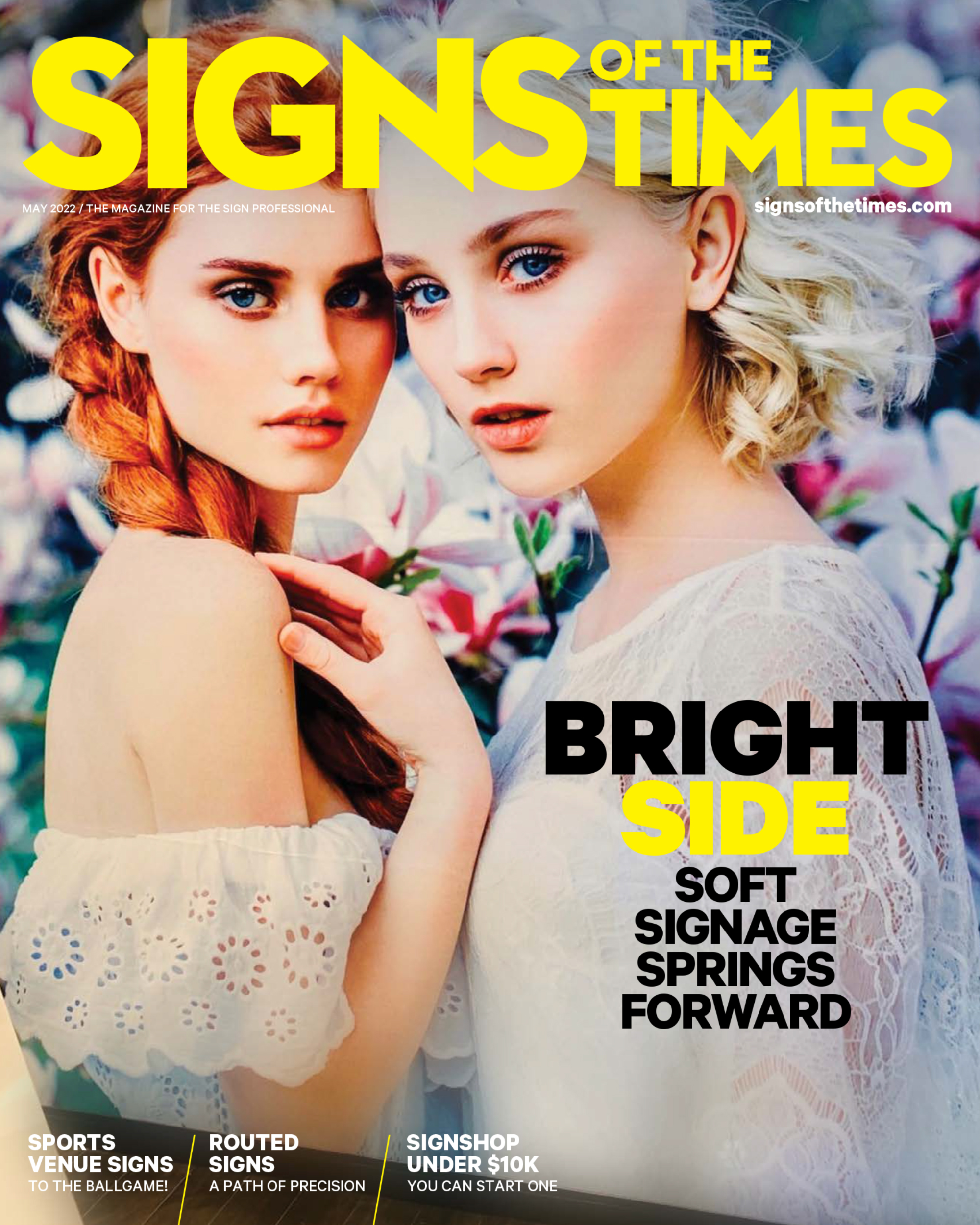 Stan Mail
I find the magazine content current and some of the topics you cover show that you are not just relying on pretty pictures of signs … [Your Bulletin] is one of the few emails I actually read. —

Dennis Stanworth, Stanworth Signs, Nevada City, CA

I appreciated Dale S.'s article on what we are all dealing with in terms of material prices — "Sticker Shock" (see St, May 2022, page 44). Also Maggie Harlow's article on the importance of reviewing the dashboard (May 2022, page 43) is a good reminder for me to get back to doing that more frequently. —

Tom Dunn, Metro Sign & Awning, Tewksbury, MA

I really enjoyed the Women in Signs [April] issue — we can play a part in every nuance of the industry … We appreciate the recognition and value our male counterparts! —

Nonnie Luther, Cadillac Sign Co., Norwood, NC

I love the whole format. —

Theresa Cross, Cross Custom Signs, Lampasas, TX
Burning Biz Questions
I want to learn about the best method(s) used for adding new customers. (See St, January 2022, page 42.) —

Jeff Bayer, Jetscape Signarama, Fort Myers, FL

Does anyone have a fantastic method of creating part numbers for inventory items? —

Jasper Burton, Cuerden Sign Co., Conway, AR
Products Wanted
I want to 3D print with metal to create signage. Where is the technology from your perspective? —

Corey Perez, Ad Art, Flower Mound, TX

Seems perf vinyl does not hold its size. Always shrinking. And just on perf. Is this just a fact of life with this material? —

Ted Dewitt, Signarama Covina, Covina, CA

Can we expect pigmented/colored TPU films soon? If so, ETA? —

Larry Mitchell, SignChef, El Dorado Hills, CA
Clarification
Signs of the Times would like to make the following clarification regarding the article "Change Agents/Bobbi Baker" (see St, April 2022, page 23). The company now known as Bakers' Signs was started in 1985 by Bobbi Baker and Timothy Baker.
---
REACH OUT! We always love to hear from you. Send your Inbox letters to us at editor@signsofthetimes.com.
Advertisement
The post Compliments for Our Columnists, and More Comments on Recent Articles appeared first on Signs of the Times.
Published first here: https://signsofthetimes.com/compliments-for-our-columnists-and-more-comments-on-recent-articles/