Piedmont Plastics®, a premier wholesale distributor of plastic sheet, rod, tube, and film, is proud to announce its acquisition of Plastics Plus, Ltd., a prominent plastics distributor located in Edmonton, Alberta, Canada, effective June 24, 2022.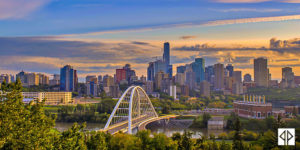 Founded in 2000, Plastics Plus is a leading plastics distributor and fabricator in Western Canada and prides itself on customer satisfaction, quality products and workmanship, and maintaining a skilled team of industry experts. Piedmont Plastics will be moving the Plastics Plus team to a new location in the Edmonton area, which will serve as Piedmont's 53rd branch location in North America and the sixth in Canada.
"We are excited to welcome the Plastics Plus team to the Piedmont family," said Tyler Booth, President of Piedmont Plastics. "Expanding our presence in Western Canada will allow us to strategically grow our footprint in the region, while strengthening our relationships with our valued customer base."
"Piedmont Plastics could not be a better fit and new home for the Plastics Plus team," said Doug Popowich, President of Plastics Plus. "Our customers can expect to receive the same quality products and service that they've grown accustomed to over the last 20+ years."
The post Piedmont Plastics Acquires Plastics Plus, Ltd. appeared first on Sign Builder Illustrated, The How-To Sign Industry Magazine.
Published first here: https://www.signshop.com/dimensional/equipment-materials-a-software/piedmont-plastics-acquires-plastics-plus-ltd/