INX International Ink Co. (Schaumburg, IL) recently updated the INX Troubleshooting Guide App to contain more solutions for more common problems.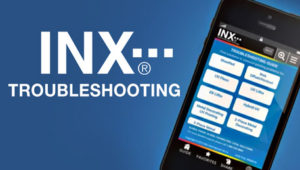 INX Troubleshooting Guide App
The app identifies problems and symptoms and provides recommended solutions. It also now offers nine different languages for the three metal decorating guides, according to a company press release.
When the app was first introduced in 2014, one of the main goals was to limit the amount of downtime for printers, according to the release.
"This latest update with the Troubleshooting Guide App is indicative of our commitment to help improve the flow of information to our customers," Renee Schouten, INX's vice president of marketing said in the release.
For more information on the app, click here.
The post INX Updates Troubleshooting App appeared first on Signs of the Times.
Published first here: https://signsofthetimes.com/inx-updates-troubleshooting-app/