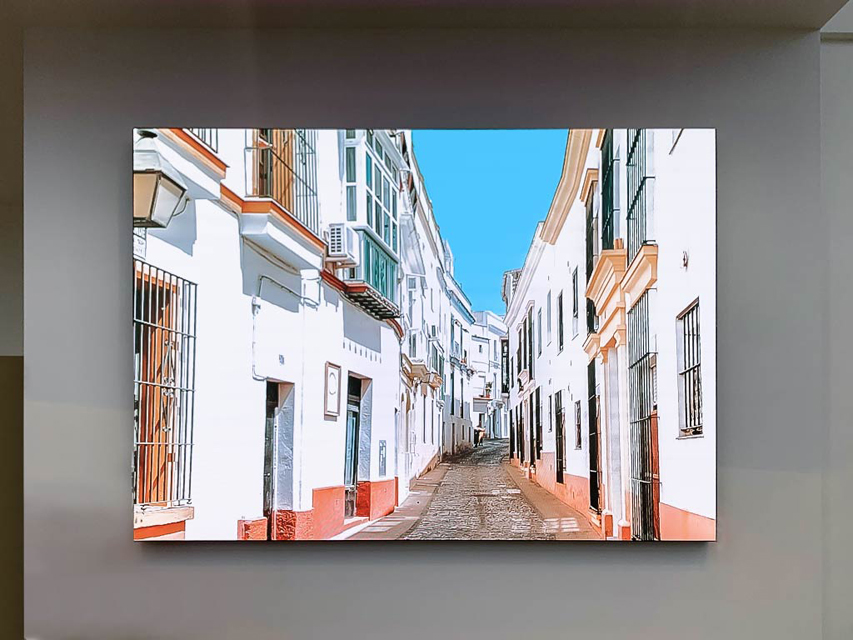 The Odessa Brown Children's Clinic (OBCC), part of the Seattle Children's health care network, recently added three interior LED video walls to enhance the clinic's atmosphere and promote the hospital's mission. The displays, which were manufactured by SNA Displays, currently feature a variety of soothing nature content.
Located in a diverse, low-income neighborhood of Seattle's Rainer Valley, the OBCC is a donor-funded clinic whose mission is to provide wholistic health care to underserved families at low or no cost. It was named after health care activist Odessa Brown, who fought to bring quality, wholistic healthcare to children in the city's Central District.
"Our goal is to plant the seeds of hope for children who have learned to associate hospitals with pain," said Ryan Elwell, IT manager for Seattle Children's. "By beautifying the space with LED-based artwork, we can make visitors feel more at home and provide meaningful content that makes people stop and pay attention.
"We've seen a positive reaction from staff and visitors. Folks love the screens."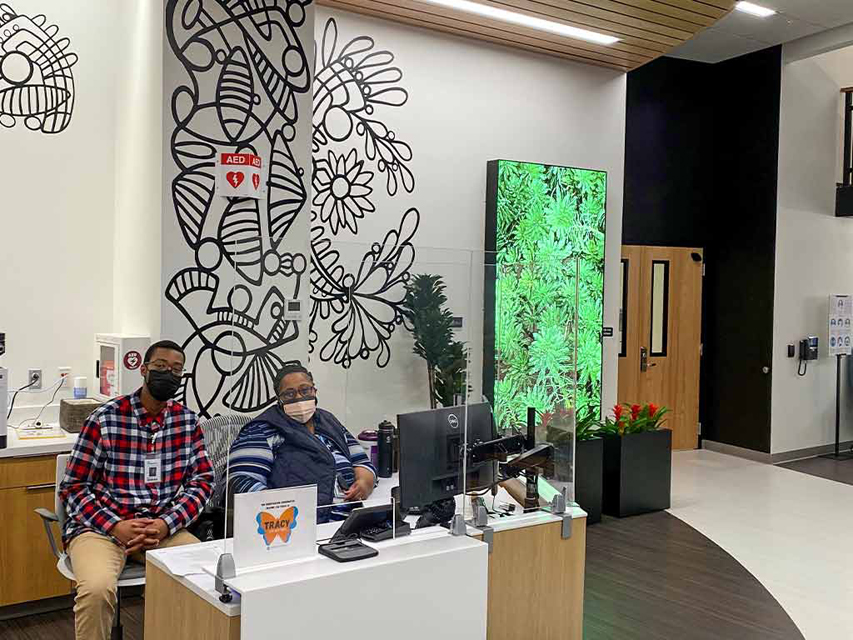 Since the displays were installed, the clinic has been showing calming biophilic content created by digital art and brand specialist cFire, but Elwell said the hospital will soon be utilizing the screens for more.
"We're also working with SNA Displays' Client Service Group to expand beyond nature scenes with content that will continue to set us apart from other clinics, get people excited about the hospital's mission, pull in more donors, and share important stories," said Elwell. "We also want to communicate health information in a more fun and memorable way."
Elwell anticipates using the screens to boost messaging about an upcoming celebrity fundraiser, increase continuity between the web and the real world, and share videos from the cooking classes the OBCC hosts in its commercial kitchen to teach families how to make healthier meals.
The largest of the three screens is a lobby video wall and the other two are spread throughout the facility. The lobby display is a BOLD

Interior LED display with a 2.5 mm pixel pitch that can be seen through the 30-foot glass building façade from Martin Luther King, Jr. Way and by riders on Seattle's light rail system. The display is 8-feet-10 inches-tall-by-11 feet-10-inches wide with a resolution of 1,080-by-1,440 pixels.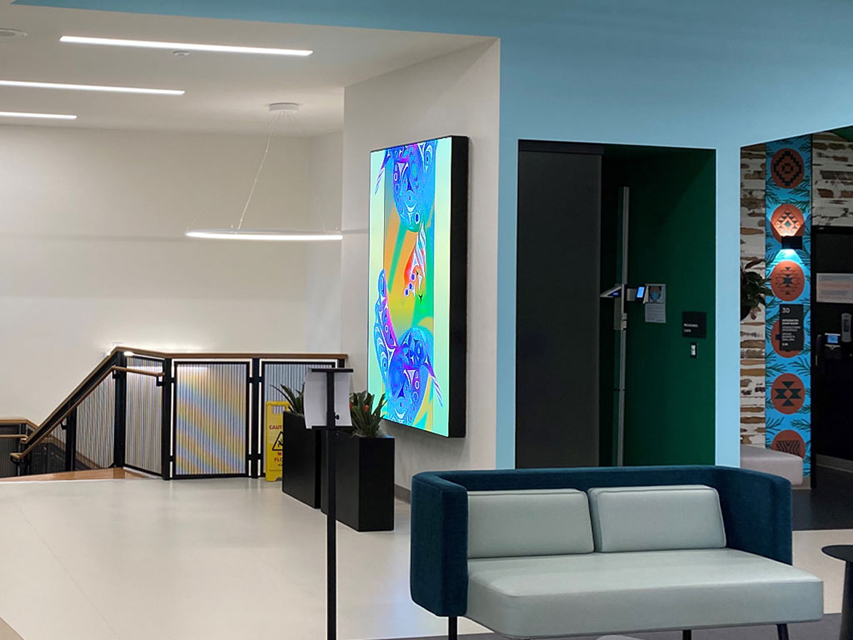 The other two screens are BRILLIANT

Interior LED displays that feature 1.8 mm pixel spacing. The pair of vertically oriented displays are 6-feet-8-inches-by-3-feet-11-inches and have a resolution of 1,080-by-640 pixels. One is located in the waiting room of the facility's dental hygiene center and the other is in the behavioral health and rehabilitation clinic.
A/V integrator and SNA Displays channel partner Electrosonic provided installation services for the LED screens.
—Press Release
The post Seattle Children's Clinic Uses LED Video to Improve Experience appeared first on Sign Builder Illustrated, The How-To Sign Industry Magazine.
Published first here: https://www.signshop.com/lighting-electric/digital-signage/seattle-childrens-clinic-uses-led-video-to-improve-experience/