Want to take the guesswork out of your pricing? This interactive workshop will definitely be a can't-miss session!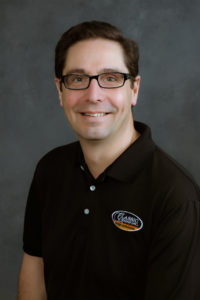 Paul Tripp, a forty-two-year sign veteran, will present a comprehensive workshop on how to effectively price your custom signage for optimum profitability using your time-tested financial statements.
We're serious here—Bring your 2021 Year-End Profit & Loss (P&L) financial statement to get the most out of this interactive workshop.
Learn how important your Cost of Goods Sold (COGS) is and how to effectively incorporate it into your costing sheets.
Walk away with the tools you need to change the way you price jobs.
Each participant will be given an Excel Spreadsheet to assist in job pricing.
As president of Classic Signs, Inc., for thirty-three years, Paul Tripp has had the privilege of seeing the sign industry develop in many ways and has been the recipient of many sign design awards including those from The New Hampshire Sign Association, The United States Sign Council, and The Builders Association of Greater Boston. Paul served multiple terms as president of the New Hampshire Sign Association, has sat on the MACK Awards Committee for many years, was president of the local Chamber of Commerce, served two, three-year terms on the United States Sign Council Board of Directors, and is currently serving as a director for the Northeast States Sign Association.
SBI NSSA Northeast Conference & Expo
The SBI NSSA Northeast Conference & Expo will be held on September 19-21, 2022 at the Rhode Island Convention Center in Providence, Rhode Island.
The conference program will feature two days of sessions that offer actionable "how-to" lessons to sign shops of all sizes and levels of experience. With a focus on how sign shops can increase sales and profits through strong business management and operational efficiency, this conference will arm you with all the tools you'll need to become a better business owner.
Of course, no sign shop is complete without the right equipment and services, and there will be a large show hall filled with exhibitors from across the sign industry, hands-on product demonstrations, and valuable networking opportunities.
The day-to-day challenges of operating a sign shop along with larger issues like labor shortages and supply chain disruptions, can make it nearly impossible to step back and evaluate your sign shop's current operations and future plans. Join us in Providence this fall and make the time to work on all the aspects of your business that will result in increased profits, a stronger team, and a clear path forward.
For more information on sponsorship and booth opportunities, contact David Harkey at 973-563-0109 or dharkey@sbpub.com.
The post SBI NSSA Northeast Conference & Expo: Bring Your P&L Pricing Workshop appeared first on Sign Builder Illustrated, The How-To Sign Industry Magazine.
Published first here: https://www.signshop.com/sign-builder-events/sbi-nssa-northeast-conference-expo-bring-your-pl-pricing-workshop/