Plaskolite LLC ("Plaskolite"), a global leader in the manufacturing of engineering thermoplastics, including Acrylic, Polycarbonate, ABS and PETG Sheet, Lighting Profiles and PMMA Polymers, announced the acquisition of MXL Industries ("MXL"), a manufacturer of high-quality optical plastic products. The addition of MXL strengthens Plaskolite's existing coatings business that serves aerospace, defense, motorsports, security and construction markets, complements existing polycarbonate production and expands its broad product offering to include specialty-crafted optical thermoplastic solutions. Financial terms were not disclosed.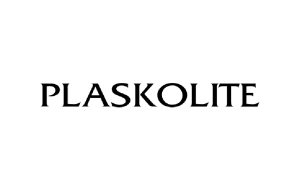 Headquartered in Lancaster, PA, MXL Industries manufactures and coats specialty-crafted optical engineering thermoplastic parts for various military, motorsport, life safety, medical, aviation and marine applications. MXL is a one-stop shop for customers, offering mold design and construction, injection molding, coating, routing and assembly. The company's specialty-crafted optical plastic parts are used in mission-critical products including fighter jet helmets, medical-grade light fixtures and life safety equipment.
Ryan Schroeder, Plaskolite President and CEO, said, "MXL's highly customizable in-house manufacturing capabilities, ability to manufacture high-quality low distortion optical components and niche end market exposure are an exciting complement to Plaskolite's coatings offering and operational infrastructure. With our combined resources, we will expand our footprint into more specialty end markets, strengthen customer relationships and solidify our leadership position in specialty plastics and coatings."
Jim Eberle, President and CEO of MXL, said, "For nearly 50 years, MXL has produced high-quality, customized specialty plastics and coating solutions for customers across a range of essential industries. Our partnership with Plaskolite represents an exciting new chapter of growth for our company. I look forward to working with Ryan and the Plaskolite team to provide our customers with innovative products and outstanding service."
Thomas Chadwick, Principal – Manufactured Products at Pritzker Private Capital, added, "The strategic acquisition of MXL represents a compelling opportunity for Plaskolite to expand its existing coatings business into new specialty products and markets, and provides opportunities to further accelerate growth through additional investment and strategic M&A. We are pleased to continue our successful partnership with Plaskolite and welcome MXL to the Plaskolite and PPC families."
The post Plaskolite Acquires MXL Industries appeared first on Sign Builder Illustrated, The How-To Sign Industry Magazine.
Published first here: https://www.signshop.com/dimensional/equipment-materials-a-software/plaskolite-acquires-mxl-industries/