Whether it's your full-time job or just one of the many hats you wear as an owner or a manager, a sign shop owner is a salesperson. So the question is, are you really functioning at your best in that role at your sign shop every day?
After all, it's easy to get sidetracked and to develop bad habits (and even bad attitudes). It's not always easy to maintain your enthusiasm and your commitment to growing your business. But this is a critical role for your shop to master in order to succeed and continue to succeed for years to come!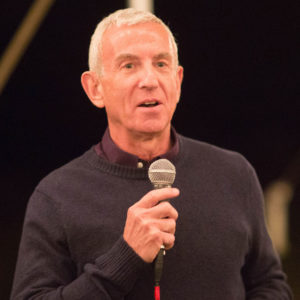 Fortunately, David Fellman will be at the SBI NSSA Northeast Conference & Expo on September 19 to present the 5 Principles for Sales Success.
Fellman is a trainer, consultant, and the president of David Fellman & Associates, a sales and marketing consulting firm in Raleigh, North Carolina serving numerous segments of the graphic arts industry. Fellman is also the author of the Sign Sales DNA Project, a research study to determine what skills, attitudes, and personality traits are most important to sign and graphics salespeople. 
During his informative, entertaining session, Fellman will help attendees to reboot through Five Guiding Principles:
Have a business-building attitude
Be all about customer service and Customer Maximization
Don't make it all about price
Time really is money, so pay attention to how you're spending it
If you have bad customers, do something about it!
SBI NSSA Northeast Conference & Expo
The SBI NSSA Northeast Conference & Expo will be held on September 19-21, 2022 at the Rhode Island Convention Center in Providence, Rhode Island.
The conference program will feature two days of sessions that offer actionable "how-to" lessons to sign shops of all sizes and levels of experience. With a focus on how sign shops can increase sales and profits through strong business management and operational efficiency, this conference will arm you with all the tools you'll need to become a better business owner.
Of course, no sign shop is complete without the right equipment and services, and there will be a large show hall filled with exhibitors from across the sign industry, hands-on product demonstrations, and valuable networking opportunities.
The day-to-day challenges of operating a sign shop along with larger issues like labor shortages and supply chain disruptions, can make it nearly impossible to step back and evaluate your sign shop's current operations and future plans. Join us in Providence this fall and make the time to work on all the aspects of your business that will result in increased profits, a stronger team, and a clear path forward.
Registration is now open for the SBI NSSA Northeast Conference & Expo. Take advantage of early bird pricing and register today!
For more information on sponsorship and booth opportunities, contact David Harkey at 973-563-0109 or dharkey@sbpub.com.
The post SBI NSSA Northeast Conference & Expo: 5 Principles to Consistent Sales Success appeared first on Sign Builder Illustrated, The How-To Sign Industry Magazine.
Published first here: https://www.signshop.com/sign-builder-events/sbi-nssa-northeast-conference-expo-5-principles-to-consistent-sales-success/