Mactac®, a LINTEC Company, announces a new look and company name for Spinnaker Coating, LLC, which was acquired by Mactac in early 2022.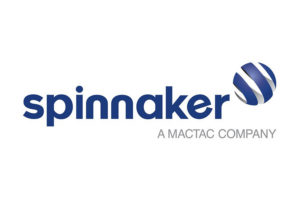 A standalone subsidiary of Mactac, Spinnaker Coating, LLC has been rebranded as Spinnaker Pressure Sensitive Products, LLC. The rebrand includes a new logo and visual identity that aligns with the Mactac and LINTEC brands.
"The refreshed branding reflects the future of the Spinnaker business and creates visual unity between Spinnaker, Mactac and LINTEC," said Ed LaForge, Mactac President and CEO.
LINTEC is a global leader in the field of adhesive materials. As part of LINTEC, Mactac is one of the largest, most diversified global PSA suppliers. As a subsidiary of Mactac, Spinnaker is transforming into a one-of-a-kind, world-class specialty labeling company.
"The new Spinnaker is centered on unique and customized opportunities in specialty labeling — from custom product offerings to a best-in-class, high-touch custom service model," LaForge says.
The reinvigorated Spinnaker brand incorporates the visual identity of Mactac. It maintains the Spinnaker blue color, yet in a darker shade to show linkage and synergy to LINTEC.
"The logo is built around a circular globe that symbolizes labelstocks embracing a world in constant motion," said Brittany Eppley, Mactac Corporate Marketing Communications Manager. "Like the Mactac logo, it is a dynamic, open sphere that adds movement and energy to convey a daily drive and ambition toward the future of the company and product innovation."
"Together, Spinnaker, Mactac and LINTEC, along with Duramark Products, another recent Mactac acquisition, are creating a new age in pressure-sensitive adhesives (PSAs) that is being driven by advanced technologies, expanded capabilities, manufacturing excellence, innovative product solutions, more capacity and diversification, technical expertise, and superior service and support," LaForge said. "It's an exciting time for the industry."
Mactac is a full adhesive provider equipped with all adhesive technologies, including hot-melt, solvent and emulsion. Along with its subsidiaries, it offers a wide range of high-quality PSA materials for any application need, such as film, cast vinyl and specialty solutions. With the support of LINTEC, Mactac will continue to invest heavily in R&D and operational enhancements as part of its strategic plan to ensure enhanced products and services, supply chain continuity and added reliability in the market.
The post Mactac® Unveils New Branding for Newly Acquired Spinnaker Coating, LLC appeared first on Sign Builder Illustrated, The How-To Sign Industry Magazine.
Published first here: https://www.signshop.com/graphic/vinyl-graphics/mactac-unveils-new-branding-for-newly-acquired-spinnaker-coating-llc/