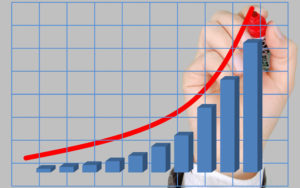 All companies have valuable information concerning their products, customers, margins, and competition; but painfully, few model this information to help them identify ways to enhance profits, and identify growth opportunities. In fact, only a small percentage of companies have a strategic plan, or market penetration plan, which is ever executed. On September 19, the first day of the upcoming SBI NSSA Northeast Conference & Expo, our call-to-action keynote/kick-off session presented by Lawrence A. Girouard will cover ten essential business axioms that can help sign shop owners grow their businesses and empower their employees to reach their fullest potential.
Lawrence A. Girouard is CEO of The Business Avionix Company, a consulting company that focuses on helping companies drive profits while implementing focused market penetration programs and improving customer satisfaction. Girouard has decades of engineering, sales/marketing, and senior management experience in Fortune 500 corporations (DuPont, Keene, Cookson), high technology start-up companies (Spectrum Technologies, Composite Development Corp), and Government-funded programs where he was the first Executive Director of both the Rhode Island NASA Technology Transfer Center (RITTC) and the Rhode Island Manufacturing Extension Services Corp (RIMES).
What You'll Learn
With his informative keynote address, Girouard will cover some of the following business-savvy techniques that will improve your company and increase your success:
Identifying growth opportunities
Differentiating your business from competitors
Putting together effective business and marketing plans
Empowering your employees to unleash untapped energy within your company
Creating beneficial, productive, and sustainable change
And more!
SBI NSSA Northeast Conference & Expo
The SBI NSSA Northeast Conference & Expo will be held on September 19-21, 2022 at the Rhode Island Convention Center in Providence, Rhode Island.
The conference program will feature two days of sessions that offer actionable "how-to" lessons to sign shops of all sizes and levels of experience. With a focus on how sign shops can increase sales and profits through strong business management and operational efficiency, this conference will arm you with all the tools you'll need to become a better business owner.
Of course, no sign shop is complete without the right equipment and services, and there will be a large show hall filled with exhibitors from across the sign industry, hands-on product demonstrations, and valuable networking opportunities.
The day-to-day challenges of operating a sign shop along with larger issues like labor shortages and supply chain disruptions, can make it nearly impossible to step back and evaluate your sign shop's current operations and future plans. Join us in Providence this fall and make the time to work on all the aspects of your business that will result in increased profits, a stronger team, and a clear path forward.
For more information on sponsorship and booth opportunities, contact David Harkey at 973-563-0109 or dharkey@sbpub.com.
The post SBI NSSA Northeast Conference & Expo: 10 Truths for Profits and Business Growth appeared first on Sign Builder Illustrated, The How-To Sign Industry Magazine.
Published first here: https://www.signshop.com/sign-builder-events/sbi-nssa-northeast-conference-expo-10-truths-for-profits-and-business-growth/