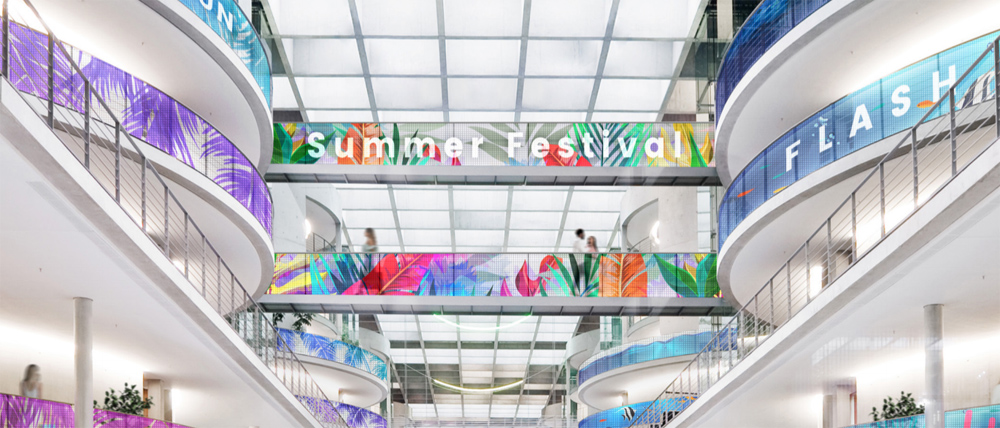 As Memorial Day weekend marks the unofficial start of summer, you may be looking for ways to help your digital signage clients transition into this new season. We've compiled some ideas for summer digital signage content below.
The Outside is Now In
Tell your clients to take advantage of the growing outdoor crowds. More people will be walking, dining, and enjoying time outside, so clients should focus on any outdoor digital signage or screens that face the outdoors.
They should then consider their marketing goals for passersby. Are they looking to draw people into a retail store, advertise a summer sale, or just offer a friendly seasonal greeting that helps to build their brand?
Stay Relevant
The summer season is full of celebrations like graduations, Father's Day, and the Fourth of July—make sure your clients' digital signage is speaking to these events. Whether it's a holiday sale, a schedule of events for a long weekend, or a patriotic branding display, viewers are more likely to engage with timely content because they can relate to it.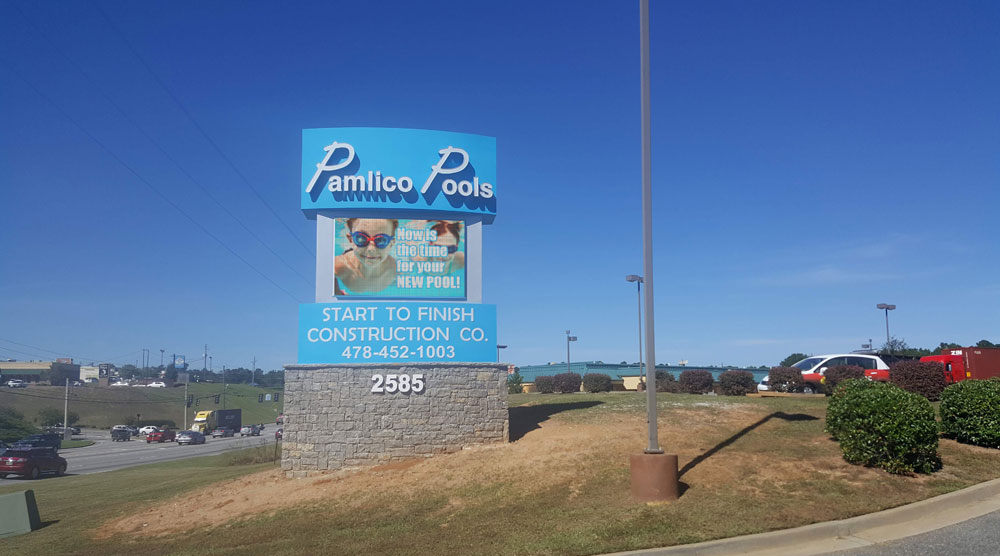 Viewers are also more likely to relate to relevance. If you're working with a retail client, for example, make sure they're using their digital signage to promote items that are currently in demand like patio accessories, gardening tools, pool equipment, frozen treats, and beach gear versus items that may not be as popular in the summer months.
Weather
Weather-based marketing can also be effective. In fact, according to Weather Unlocked's The Complete Guide to Weather Based Marketing, weather is the second biggest influence on consumer behavior after the state of the economy. Weather Unlocked's report cited the example of Stella Cidre's effective weather-based marketing using digital signage: Stella Cidre reported 65.6% increase in year-over-year sales during the period they ran their weather-responsive DOOH campaign.
Some digital signage systems have built-in features that allow certain content to trigger when the temperature or another variable reaches a certain threshold. For example, if your client is a pharmacy, they can tie their digital sign into the pollen count and advertise allergy medications when the count gets high. Or maybe you're working with a restaurant. When the temperatures skyrocket in July, have that establishment's digital signage trigger messaging promoting the restaurant's frozen drinks and ice cream specials.
The post 3 Ideas for Summer Digital Signage Content appeared first on Sign Builder Illustrated, The How-To Sign Industry Magazine.
Published first here: https://www.signshop.com/lighting-electric/digital-signage/3-ideas-for-summer-digital-signage-content/