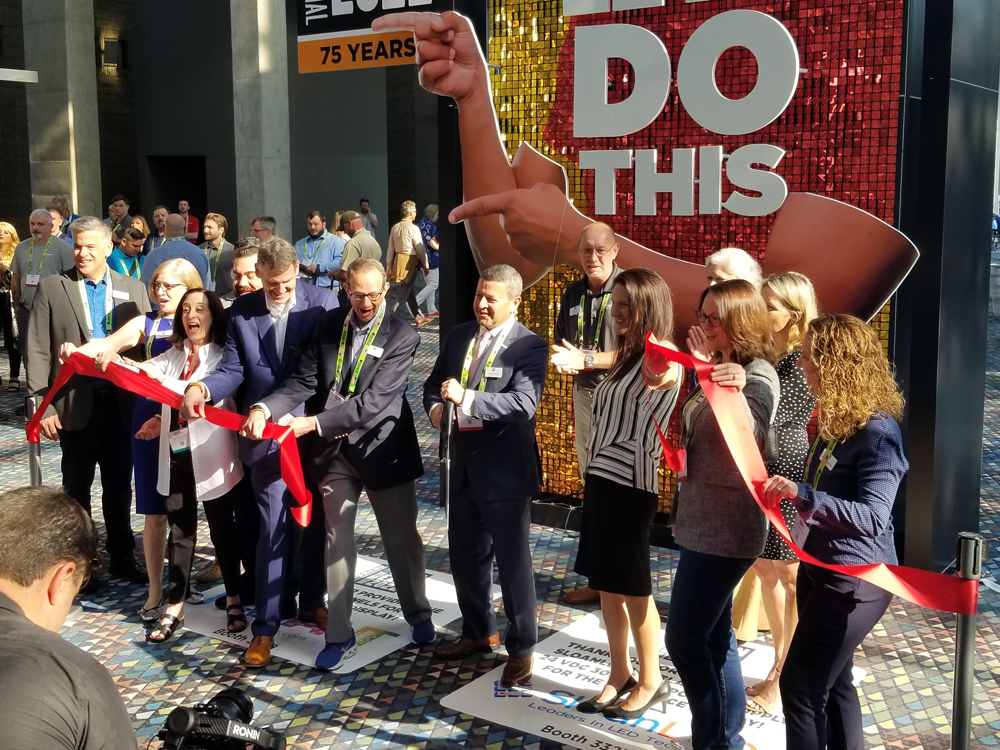 The sign industry gathered in-person for the first time in three years at the ISA International Sign Expo® 2022, and Sign Builder Illustrated (SBI) returned to the show in a big way.
From May 3-6, the industry descended on Atlanta to network, learn, and see and touch equipment up close again, and SBI contributed two events to the successful show.
Dynamic Digital Preconference Workshop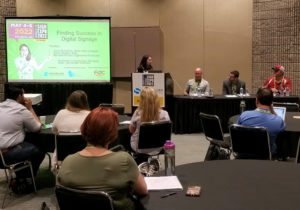 On May 3, Sign Builder Illustrated hosted the day-long Dynamic Digital Workshop sponsored by Watchfire, a pre-conference event that focused on the growing digital signage market and how to capitalize on its opportunities. Attendees learned about all aspects of digital sign through a series of five educational sessions, and the day wrapped up with a panel of sign shops sharing their experiences, challenges, and successes with digital signage.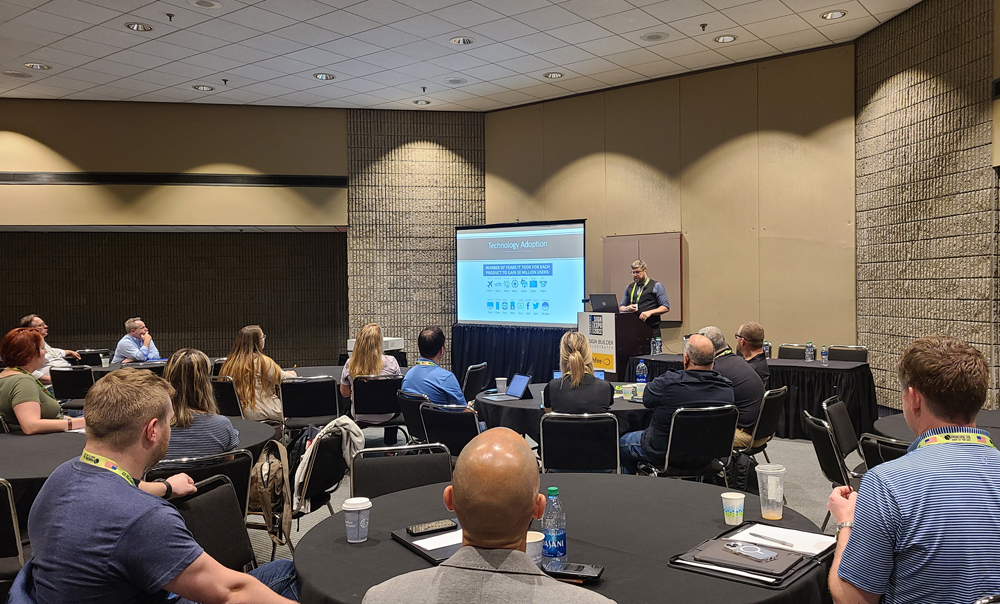 Here are some takeaways from this preconference event:
The future of digital signage will offer new ways to connect with consumers. Technologies like near-field communication (NFC) and RFID chips/geofencing will be used to connect digital signage with nearby consumers through phones, POS systems, etc. In some cases, this is already happening!
Digital signage continues to trend toward narrower pixel pitches. Is laser the next step?
Digital signage rollouts need a more comprehensive, integrated plan—not just between indoor and outdoor systems, but across the board. Sites that use the same vendors and systems will be more successful, so as a sign shop, you need to be proactive and talk to your clients about handling the entire digital sign project. Don't rush to quote—walk the entire property and share options for digital signage across the whole site.
Indoor digital signage continues to grow. Look for opportunities in markets looking to replace projection with digital, like churches and schools.
When it comes to indoor digital signage, A/V integrators don't have to be the enemy—look to partner up! While many A/V integrators have a handle on the back end connectivity and technology of indoor digital sign systems, they aren't experts at installing the signage. This is where sign shops can shine!
Keep digital signage content fresh, interesting, and engaging. Make sure your client is using the full capabilities of their system—that means time/date displays are old news!
When selling digital signage, sign shops should keep in mind they are brand managers, not just sales people.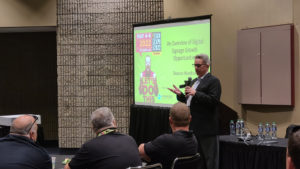 SBI Publisher Gary Lynch was very pleased with the turnout and reception of the event, saying, "It's clear that sign shops have an interest and a desire to learn more about digital signage. All of our preconference attendees were very engaged, and on breaks between sessions, the networking was phenomenal. We're proud to have brought sign shops and digital sign manufacturers/suppliers together for the day to learn, brainstorm, network, and share solutions to common challenges in this market."
Women Leading the Industry
Following an exciting inaugural event at the 2019 ISA Sign Expo, Women Leading the Industry (WLI), an initiative launched by the International Sign Association in partnership with SBI, returned to the 2022 Expo with a session focusing on effective approaches to business communication and leadership development.
The event kicked off with a panel that included Mandy Wisner, Southern Signs; Stacey Brown, Signarama – Silver Spring; John Yarger, North American Signs; and Lori Anderson, President & CEO of ISA with SBI Managing Editor Ashley Bray moderating.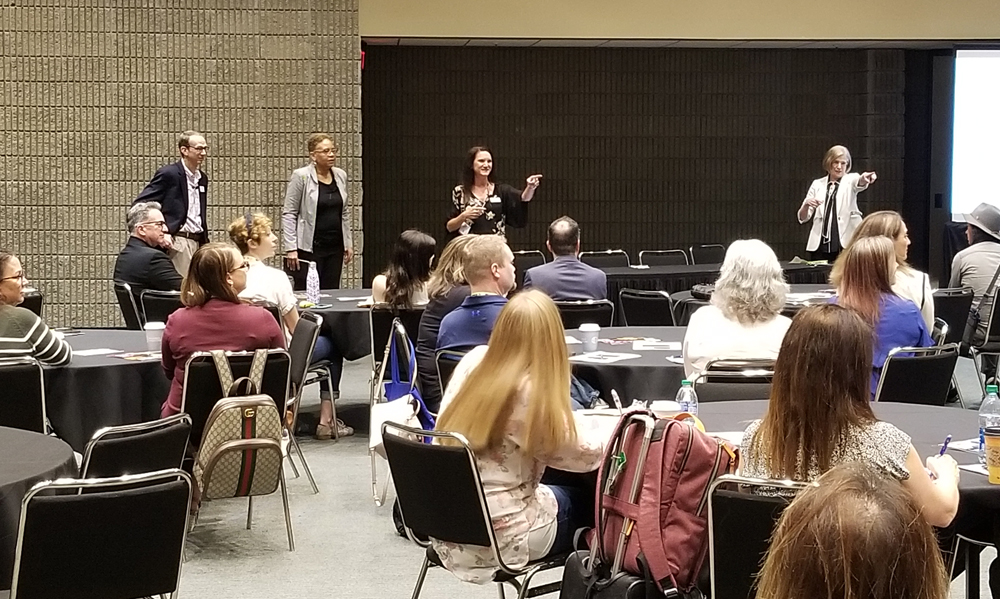 Next, Keynote Speaker Alexia Vernon, Step Into Your Moxie, led a session on finding your voice and using it to induce change and action.
The event wrapped up with a table activity inviting attendees to role-play a situation in which they are asking for something—using the newfound phrases, words, and subjects learned from Alexia.
Some takeaways from the event include:
Imposter syndrome is defined as the internal experience of believing that you are not as competent as others perceive you to be.
Despite a person's title or successes, most everyone has dealt with imposter syndrome at one point in their career.
Ways to combat imposter syndrome include: journaling, identifying the negative thoughts and labeling them, remembering examples of times when you were competent and effective, etc.
It's important for male coworkers and bosses to ensure that women have a voice—especially in areas where they are the expert or the lead.
When using your voice to effect change, you will be more effective if you focus on making your argument persuasive to the person you are trying to convince. Speak to personal motivators like money and time and use words/phrases like "accelerate/increase," "ease," and "what I want for you is" to lead people to take action.
"It was wonderful to be able to gather in-person again for this WLI event. The energy in the room was infectious," says SBI Managing Editor Ashley Bray. "It's so important to take time to discuss topics, like communicating effectively, that don't typically get a lot of attention. I think everyone walked away with a new tool, idea, or a renewed sense of confidence for how to best communicate in the workplace and everyday life."
Mark your calendars for next year's ISA International Sign Expo, which will take place in Las Vegas from April 12-14, 2023.
The post Sign Builder Illustrated Produces Two Successful Events at ISA International Sign Expo appeared first on Sign Builder Illustrated, The How-To Sign Industry Magazine.
Published first here: https://www.signshop.com/business-mgmt/trade-associations/sign-builder-illustrated-produces-two-successful-events-at-isa-international-sign-expo/