To commemorate Earth Month and Earth Day, Orbus Exhibit & Display Group (Woodridge, IL) has announced that the company recycled 80.4% of its total waste in 2021.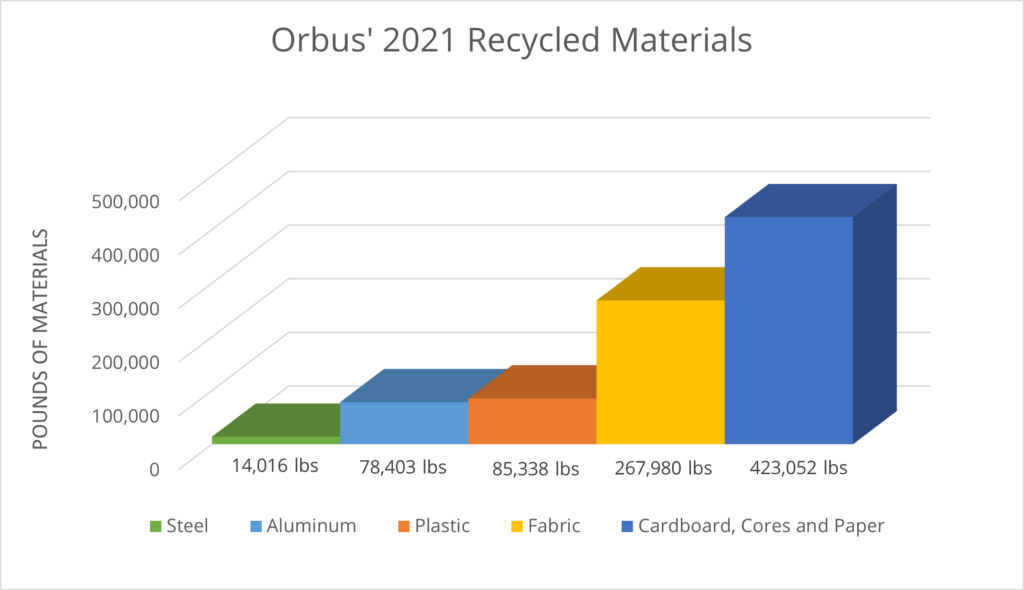 Per a statement from the company, "Orbus recognizes that the world's natural resources are limited and fragile and the company considers environmental protection to be at the core of what it does. For over 12 years, Orbus has been committed to ISO: 14001 for environmental management and green efforts."
The statement goes on to detail that Orbus increased the amount of waste it recycled and diverted from landfill by 2.7% over 2020 and also surpassed its 2021 goal. The company recycles aluminum, plastic, fabric, steel and cardboard, cores and paper. In total, Orbus recycled 869,351 total pounds of materials in 2021 and is on track to exceed this percentage in 2022, also according to the statement.
"We are proud of the recycling efforts and programs we have in place," says Jim Concannon, operations manager & ISO representative for Orbus. "They are part of our core values and we continue to ingrain into our company culture."
For more information, visit orbus.com.
The post Orbus Recycled Over 80% of Total Waste in 2021 appeared first on Signs of the Times.
Published first here: https://signsofthetimes.com/orbus-recycled-over-80-of-total-waste-in-2021/