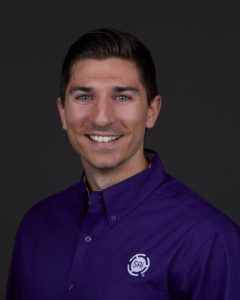 Bennett Federico, director of marketing, SAi
SA International (SAi; Sarasota, FL) has promoted Bennett Federico to director of marketing. Federico will oversee international marketing programs and communications, including new product releases and market developments.
According to a press release from SAi, his mission is to further expand the company's brand and profile through product launches, sales support and events. Federico joined SAi in 2019 serving as international marketing manager before his promotion.
"I'm excited for the opportunity and challenge of taking on more responsibility within the SAi team. My previous role at SAi allowed me the chance to learn why this company has remained successful in such a competitive industry and to place a small footprint on the great work that we're known for," Federico is quoted saying in the release.
"Our customer demographics are changing as younger professionals in sign and print businesses step into management roles," said Annette Plummer, VP of marketing for SAi. "Bennett embodies this next generation of leadership bringing fresh ideas and new marketing approaches that SAi needs for the future."
For more information, visit thinksai.com.
The post SAi Promotes Bennett Federico to Marketing Director appeared first on Signs of the Times.
Published first here: https://signsofthetimes.com/sai-promotes-bennett-federico-to-marketing-director/