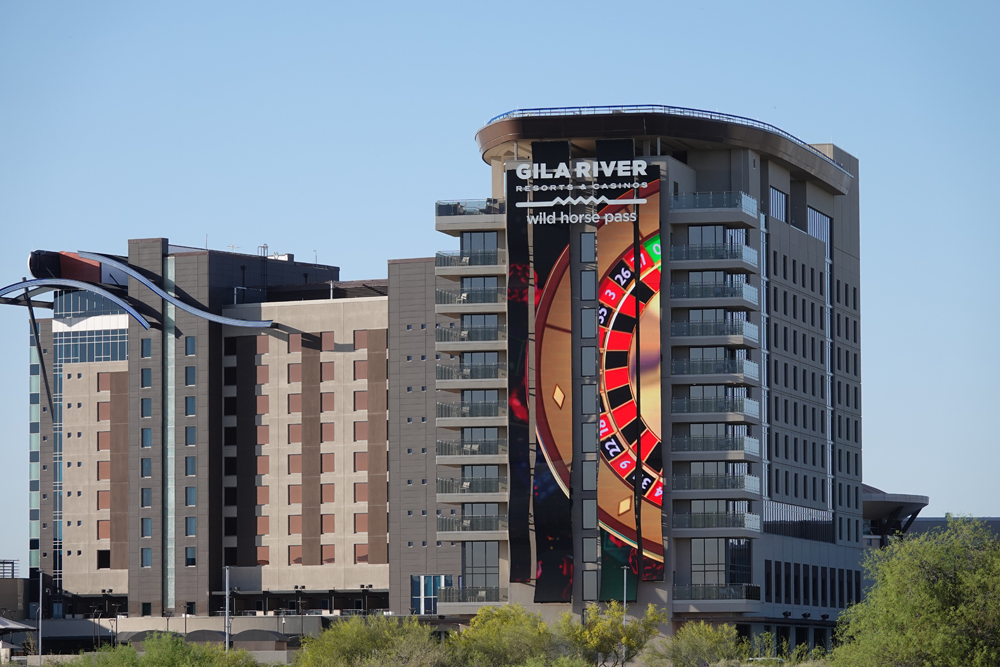 YESCO, the 102-year-old company known for creating, repairing and maintaining internationally recognizable signs, announces the design, fabrication and installation of new signage for Gila River Resorts & Casinos' Wild Horse Pass located in Chandler, Arizona. The new signage was illuminated for the first time during a community reveal event on Friday, April 1.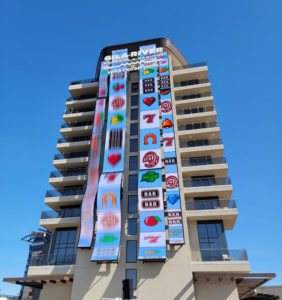 As part of the Gila River Resorts & Casinos rebranding of three properties, two 105-foot-tall and two 116-foot-tall outdoor LED strips and one set of channel letters displaying the property's name and logo were installed on the exterior of Wild Horse Pass. The new LED strips will function as a video wall displaying colorful imagery and casino and resort themed animations. In addition, two 331-foot-long blue LED strips were installed around the property's new rooftop restaurant.
On the south corner of the Wild Horse Pass parking garage, YESCO installed six new channel letter sets for the property's restaurants, sportsbook and other amenities.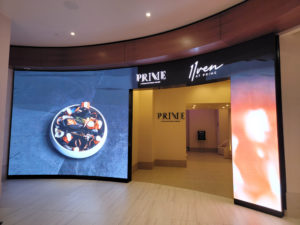 New interior signage includes a 25-foot-by-12-foot curved LED wall display surrounding the entrance to Prime, A Shula's Steak House. In addition, YESCO manufactured and installed various small signs and plaques throughout the hotel and casino.
FUN FACTS: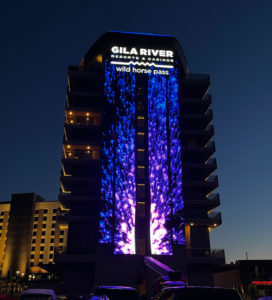 It took approximately 1,800 man-hours to complete the project.
The installation required the use of two 185-foot lifts.
Gila River Resorts & Casinos logo height: 16-feet high by 34-feet wide
"This project demonstrates the talent of our sign fabricators and engineers," said Kelly Chipman, senior account executive, YESCO. "The signage will play a vital role in the rebranding of Wild Horse Pass resort and casino, and we are proud to be part of such a momentous project."
The post New Signage For Wild Horse Pass appeared first on Sign Builder Illustrated, The How-To Sign Industry Magazine.
Published first here: https://www.signshop.com/lighting-electric/led-modules/new-signage-for-wild-horse-pass/