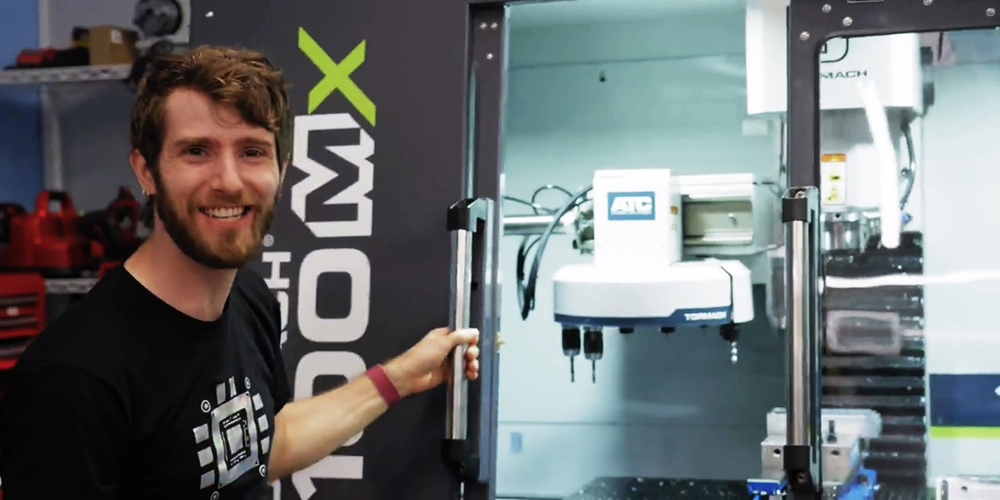 Tormach, Inc., has announced it has signed a partnership agreement with Linus Media Group. Under terms of the agreement, well-known YouTube personality Linus Sebastian and his flagship YouTube channel, Linus Tech Tips (LTT), will serve as a Tormach brand ambassador.
With 14.5 million subscribers, Linus Tech Tips is one of YouTube's most popular channels devoted to electronics, and as of March 2021, it was ranked the most-watched technology channel on YouTube. LTT recently purchased a Tormach mill, and their video focusing on their unboxing and commissioning of their new Tormach 1100MX CNC Milling Machine has over 1.4 million views to date.
While LTT has been known primarily for its product reviews of PC's and electronics, it is growing and moving into in-depth testing. As part of their new venture, they are building a state-of-the-art lab for testing computer parts, and will be using their Tormach CNC mill to custom-build in-house testing tools and fixtures.
"We are thrilled to have Linus Tech Tips as a brand ambassador," said Lori Morrison Bufalo, marketing director at Tormach, Inc. "Our brand partners demonstrate the usefulness of Tormach equipment in their development and manufacturing process. This has made evident the power of Tormach machines to new audiences.
"We truly appreciate all of our ambassadors and their invaluable support of Tormach."
—Press Release
The post Tormach Signs Agreement with YouTube Personality appeared first on Sign Builder Illustrated, The How-To Sign Industry Magazine.
Published first here: https://www.signshop.com/dimensional/equipment-materials-a-software/tormach-agreement-youtube-linus-media/