General Formulations, a leading manufacturer of Pressure Sensitive Films, announced the launch of GF 765 Rainbow Holographic Film. GF 765 adds a whole new dimension of color to graphics.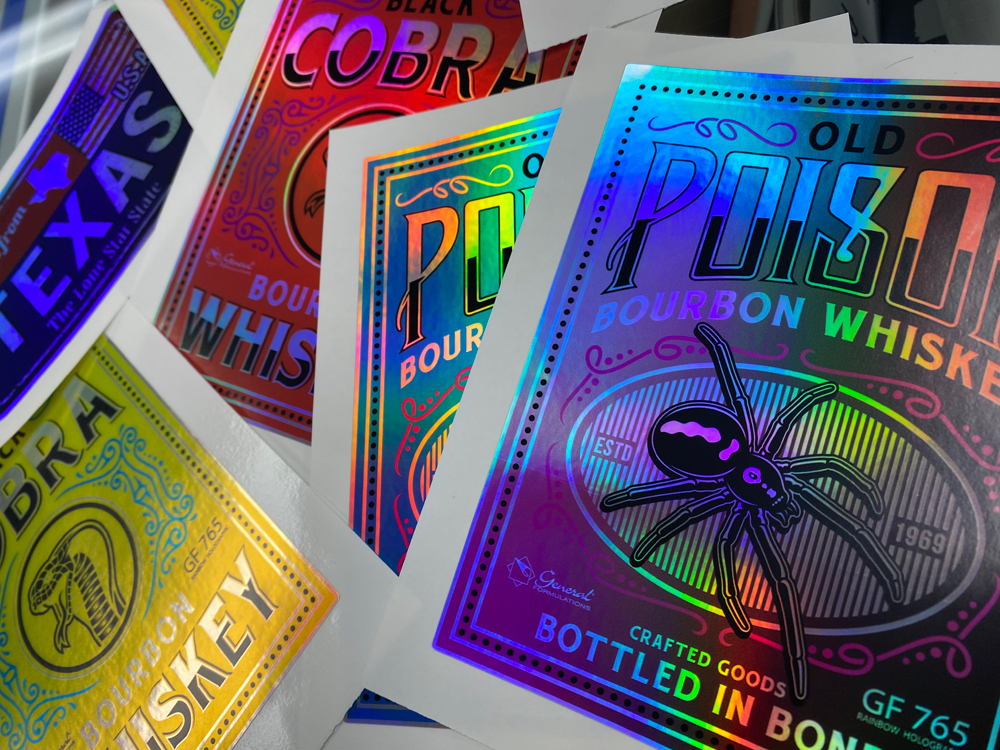 It is 6-mil thick, for easy handling, and the permanent adhesive makes it great for decals, retail displays, packaging, or whatever you can dream up! It is compatible with solvent, latex, and UV curable inks.
"We are extremely excited about the launch of GF 765 Rainbow Holographic Film," states Matt Edwards, Digital Print Media Product Manager, General Formulations. "GF 765 is a fantastic product for our visual market. We can't wait to see how it is creatively used in different applications and graphics."
General Formulations is headquartered in Sparta, Michigan with a global network of distribution partners and quick-ship warehouses in Atlanta, GA, Los Angeles, CA, and Cologne, Germany.
The post General Formulations Announces the Launch of GF 765 Rainbow Holographic Film appeared first on Sign Builder Illustrated, The How-To Sign Industry Magazine.
Published first here: https://www.signshop.com/graphic/vinyl-graphics/general-formulations-announces-the-launch-of-gf-765-rainbow-holographic-film/