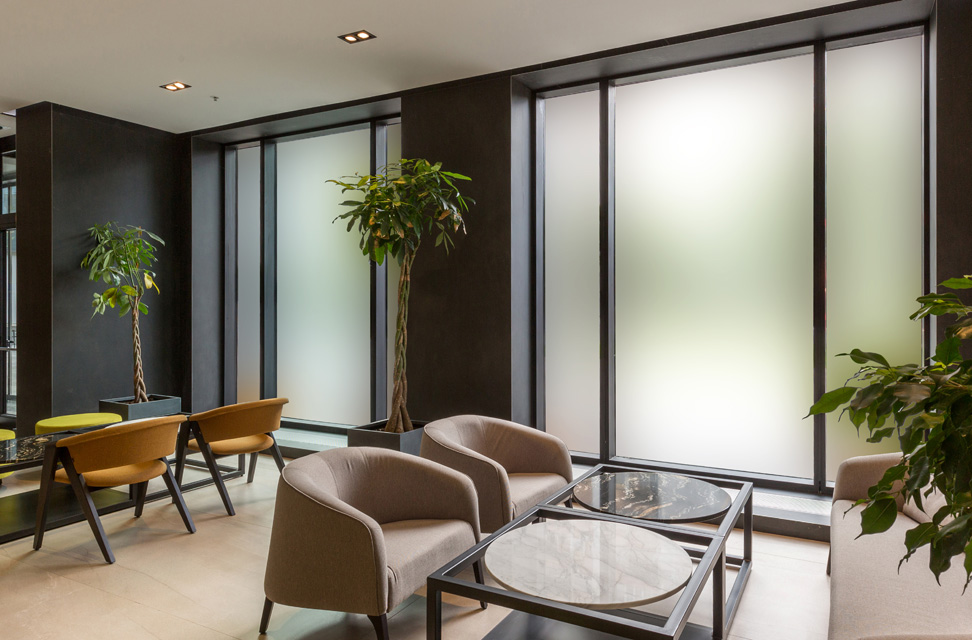 Avery Dennison® (NYSE:AVY) Graphics Solutions has introduced its all-new Dusted Crystal decorative architectural window film. The frosted film, available in a matte and luster finish, offers privacy while providing a translucent light effect for interior environments using glass to signify specially-designated spaces.
Dusted Crystal decorative architectural window film features a remarkable, first-to-market, wet-apply quick-release adhesive that allows the film to be repositioned during installation and removed easily after drying with virtually no residue left on the glass. Moreover the film's adhesive doesn't stick to itself, which eliminates mishaps when removing the film from its liner prior to application.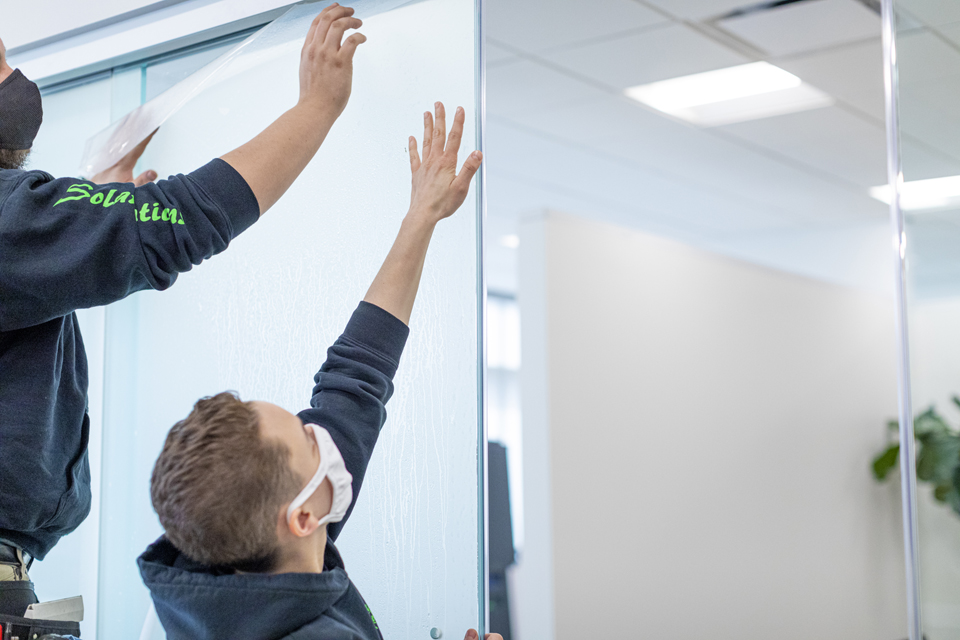 "Avery Dennison Dusted Crystal's quick-release adhesive allows for ultimate design flexibility," said Cassandra Yu, Product/Segment Manager, Avery Dennison Graphics Solutions. "This is especially relevant in this post-pandemic era, as many companies are rethinking how they use office space. They value products that can give them greater flexibility as their needs evolve.
"The removability of the adhesive is what sets the product apart from other films of its kind. Because the film is so easy to remove, space makeovers and repairs are a snap. In tests of the film's removability, installers reported that 'it came off like butter wrap, in a single, separate piece.'"
Interior spaces ideally suited for Dusted Crystal decorative architectural window film include corporate meeting spaces, schools, medical offices, hospitality reception areas, and glass partitions.
—Press Release
The post Avery Dennison Launches New Quick-Release Decorative Architectural Window Film appeared first on Sign Builder Illustrated, The How-To Sign Industry Magazine.
Published first here: https://www.signshop.com/graphic/vinyl-graphics/avery-dennison-new-decor-arch-window-film/