The International Sign Association (ISA; Alexandria, VA) has appointed Mike Lev, VP of innovation and industry of Harbinger Sign (Jacksonville, FL) to its board of directors for 2022.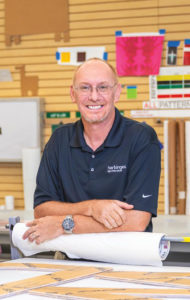 Mike Lev
Lev began his career in the sign industry in 1993 as a crew chief at Harbinger Sign (then Quality Sign). From 2006 to 2014, he served as director of operations and was promoted to VP of operations in 2014. In 2020, he was appointed VP of innovation and industry.
Prior to joining Harbinger, Lev served in the Navy from 1985-1991. He has been a member of ISA since 1993 and has also served on the board of the directors as education chair of the Mid-South Sign Association (MSSA).
The ISA board of directors is comprised of 15 leaders within their companies who operate as volunteers in providing guidance to the ISA and the sign industry.
"It is an honor to serve on the board of directors of ISA and contribute to the advancement of the sign industry," Lev said. "The ISA serves as an important resource for our industry, and I look forward to supporting its strategic growth."
The post ISA Appoints Mike Lev to Board of Directors appeared first on Signs of the Times.
Published first here: https://signsofthetimes.com/isa-appoints-mike-lev-to-board-of-directors/