AP Lazer, a North American manufacturer of patented open architecture CNC laser machines, hosted its first in-person trade show since the pandemic shutdown began two years ago. This year's event was held on March 3 and 4 at the Florida Hotel and Conference Center in Orlando. LazerCON! attracted more than 250 entrepreneurs and small business owners from across the United States and Puerto Rico. AP Lazer had held quarterly virtual LazerCON! events for the past two years.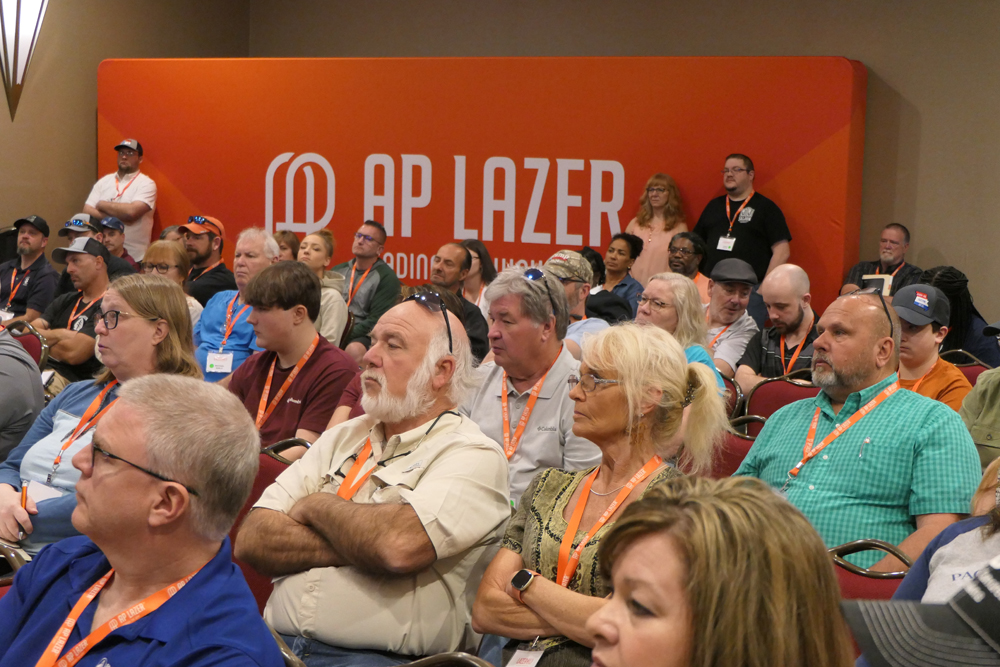 The sold-out, in-person convention provided new and existing business owners, startups, and entrepreneurs the opportunity to network, see AP Lazer machines in operation, and learn about the capabilities of the company's six open base engraving machines. The lasers engrave and cut wood, granite, marble, tile, brick, glass, acrylic, cloth, leather, and other materials, without size restrictions.
In addition to in-depth demonstrations by AP Lazer's staff, several AP Lazer owners conducted instructional sessions, sharing techniques and business strategies they have used to become successful entrepreneurs. Event highlights included presentations by company founder and CEO, Tong Li. He discussed industry trends, recession-proof markets, and the company's mission to build priceless relationships, meet people's emotional needs, and make the world a more precious place to live. Li greeted guests, answered questions, offered business advice, and interacted with AP Lazer owners and potential customers at the event.
AP Lazer has doubled its sales since the pandemic began, which Li attributes to a rise in entrepreneurship and tapping into what he calls, The Emotional Marketplace.
"When emotion and sentiment are engraved on products, everyday items instantly become priceless keepsakes with lasting, intrinsic value," said Li. "Satisfying the emotional needs of customers fills hearts, builds bonds, and ensures profits. When products are infused with genuine emotion, the need for costly marketing initiatives to promote them is unnecessary."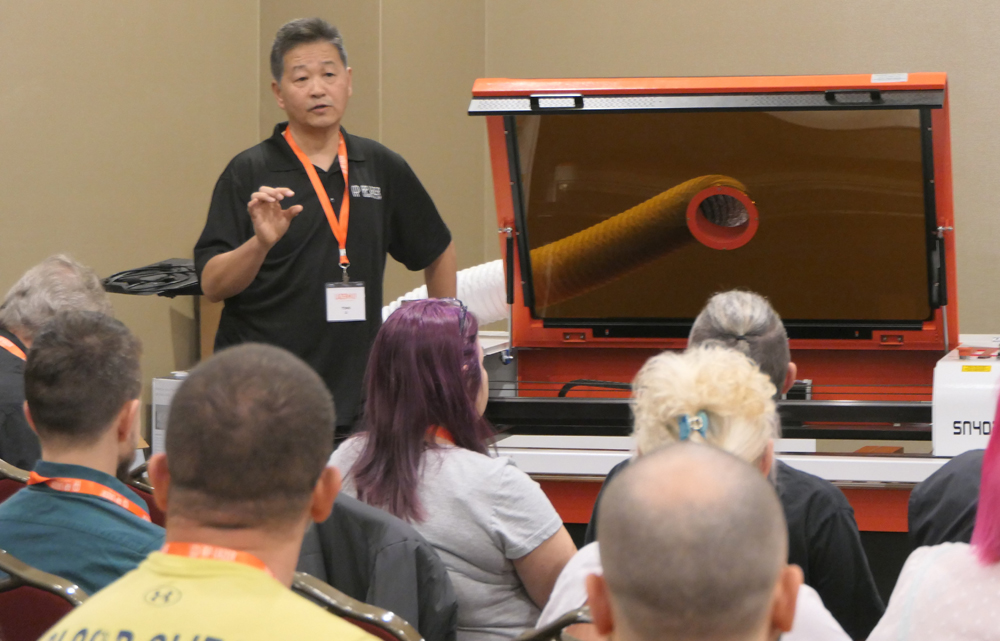 AP Lazer owner Frank Jenkins of Pops Custom Signs in Angleton, Texas, summed up his LazerCON! experience on the AP Lazer Before You Buy Facebook Page. "Everyone made this old man feel young and invigorated again," he posted. "The term 'family' is often thrown out there to describe the feeling of a group. This is without a doubt a 'FAMILY' of laser users… a family like no other… and I am honored to be included."
Photos: AP Lazer.
The post Record crowd attends sold-out AP Lazer® LazerCON! convention in Orlando appeared first on Sign Builder Illustrated, The How-To Sign Industry Magazine.
Published first here: https://www.signshop.com/dimensional/equipment-materials-a-software/record-crowd-attends-sold-out-ap-lazer-lazercon-convention-in-orlando/