Orbus Exhibit & Display Group®, North America's leading wholesale supplier and manufacturer of display, exhibit, graphic and event solutions is excited to announce it launched a new ecommerce store on Orbus.com that improves customers' experience when ordering.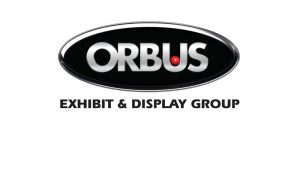 The new ecommerce website provides customers with user-friendly ordering, expedited order processing, and more comprehensive information at their fingertips so they can better manage their client's expectations. A key beneficial feature is that the site allows the distributor to upload artwork in the shopping cart; once uploaded, a health reading of the artwork is provided, and an E-proof is presented for approval in seconds.
The new website delivers a great deal of information that makes it a one-stop-shop for its distributors to go to in order to estimate projects and transact. Not only does it deliver comprehensive information and an improved experience, it cuts the time for order placement and production, which we anticipate will lead to high customer satisfaction.
"Our goal is to deliver a fantastic user experience and enable our dealers to self-serve with ease," says Gary Keefer, Orbus' CEO. "Our new online store is built with our valued customer in mind. It provides a superior, modern shopping experience and comprehensive information that helps our client's manage expectations and transact quickly and easily."
The post Orbus Launches New Ecommerce Website appeared first on Sign Builder Illustrated, The How-To Sign Industry Magazine.
Published first here: https://www.signshop.com/news/orbus-launches-new-ecommerce-website/