By Ashley Bray
The print industry has dealt with numerous issues over the last two years that have both challenged and served as a catalyst for growth.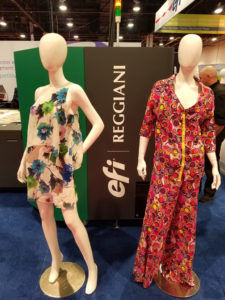 These challenges and the resulting growth opportunities were covered in-depth at this year's 2022 EFI Connect conference held in Las Vegas in January. A frequently heard refrain throughout the week was, "Don't waste a good crisis." Meaning, print service providers (PSPs) should learn to turn obstacles into opportunities.
Let's take a look at some of the pain points in the print industry that are leading to some trending products and services as well as areas for growth.
Labor & Automation
The sign industry has struggled to find labor—especially younger workers—for years now, and the COVID-19 pandemic just exacerbated that problem. And with the declining birth rate in the United States, the labor shortage isn't going to be a short-term problem.
So how do PSPs cope and prepare for the future?
One solution frequently discussed at EFI Connect 2022 was automation. Many speakers pointed to the fact that we are now in the Fourth Industrial Revolution, or Industry 4.0, which is defined by rapidly changing technology and increased interconnectivity. Think artificial intelligence, big data, the Internet of Things, cloud computing, etc.
What does this all have to do with printing? A lot as it turns out. For one, the way to deal with a reduced workforce is to look for areas to automate, including in your workflow and prepress and post-press processes. This can be accomplished through software or robotic labor.
According the North America Software Investment Outlook 2021 report from Keypoint Intelligence, there's still a long way to go for automation adoption as most areas of a business (pre-press, finishing, job tracking, etc.) are below 60% of adoption. A few reasons for the lag could be an attitude in management that the current situation works so why change it. Automation also tends to fall toward the bottom of to-do lists because of the effort it will take to implement and because other goals like growth and profits are more highly valued.
There are ways to commit, however. According to Greg Cholmondeley, director of production workflow service at Keypoint Intelligence, PSPs should:
Automate now where possible. This is the future, and the longer companies wait, the harder it will be to switch to solutions like artificial intelligence, which require a backlog of data and trends.
Capture data to the cloud so you can see and track trends and data.
Utilize business and production analytics.
Adapt your culture.
And for those who fear that automation will replace workers, Cholmondeley said it isn't about firing workers, it's about getting things done with fewer people. In a time where many positions are empty, automation could mean eliminating the need to fill that position at all.
And if it's a position that is needed, automation can still help since thanks to the Great Resignation, many workers are new and doing tasks for the first time. This can lead to mistakes, so software and automation can be used to automate certain tasks in a position as well as double check work. The Great Resignation has also led to workers being more selective about their jobs, and repetitive work has become less attractive. By automating those repetitive tasks, a worker could be freed to do more important and valuable tasks at the company.
Need another reason to see why automation is the future? It's become very hard to differentiate your shop on production alone as the pricing, quality of the output, and the speed of digital printers are all very similar. One of the only ways to differentiate is often through automation and technology—is your ordering process seamless, how fast are you getting orders out, do you have the ecommerce platform customers are now expecting, etc.
Differentiation & New Markets
One of the other ways to differentiate is by entering new markets and offering products your competitors do not.
Marco Boer, vice president of VP, IT Strategies, Inc., said at 2022 EFI Connect that PSPs should focus on printing products that are more unique and bring in a bigger return. In fact, according to NAPCO research, 95% of printers across all segments see an opportunity to offer products and services beyond what they currently provide. Of that 95%, 33% of printers have already expanded or are taking steps to do so; 39% are actively researching a new opportunity; and 23% believe there is an opportunity but haven't researched it yet.
A couple of stand-out print applications were mentioned at the conference.
Direct Mail. During the pandemic, there was a barrage of advertising on online and social media platforms, and consumers became weary and tired of these ads. Since then, brands have found more success in targeted, print ads like postcards with QR codes. Boer says print providers should be thinking about how the online and print worlds are all interconnected in applications like this one.
Packaging. There's been a move by PSPs to expand into adjacent markets, and corrugated is one of the biggest as the transition to digital printing in this space hasn't been fully realized yet.
Many PSPs and sign shops are already working in corrugated for POP solutions, and a move to specific packaging orders wouldn't be a huge jump. Or maybe your shop is in the market for a new piece of equipment after delaying purchases due to COVID—consider adding a machine that can also handle corrugated.
Due to the growth of online shopping and subscription services, one of the more promising packaging applications is printing on both the inside and outside of subscription boxes to elevate and customize the unboxing experience.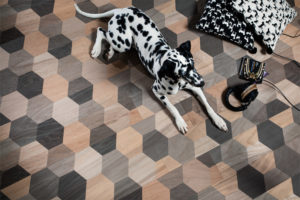 Flooring. Digitally printed ceramic flooring, vinyl flooring, and simulated wood printing on laminate flooring are all growing. There are a few reasons for this. For one, the supply chain woes are affecting every market, and it can be easier to custom print flooring on demand versus trying to source it.
In addition, as offices open back up, both employers and realtors are looking for ways to attract employees and clients back into the building. Transforming the environment through printed flooring and walls is one way they are doing this.
Textiles. Tradeshows were always a huge market for soft signage and textiles, but as tradeshows disappeared the last two to three years thanks to the pandemic, textiles diversified into other markets like décor. Unique applications like printed leather and printed shower curtains are in demand as people reinvest in their homes. Boer says the price per square foot skyrockets compared to other applications because these are more high-value products. Demand for custom apparel applications is also up as people once again venture out to socialize and attend events.
Much like with flooring, many of these textile applications are now printed on demand or in shorter run lengths in order to counteract sourcing and supply chain issues.
Across the board, the demand for many of these printed products has led to onshoring—the process of sourcing or relocating a business' production operations within domestic national borders—in order to get better control of the supply chain, provide shorter lead times, and reduce waste.
No matter what print opportunity your company is looking to explore, consider the advice of 2022 EFI Connect Keynote Speaker Kevin Warren, executive vice president and chief marketing officer of UPS, and be "default aggressive" and bold in all of your business decisions.
All photos: EFI.
The post A Close Look at Digital Printing in 2022 appeared first on Sign Builder Illustrated, The How-To Sign Industry Magazine.
Published first here: https://www.signshop.com/graphic/digital-printing/a-close-look-at-digital-printing-in-2022/