PRINTING United Alliance, the most comprehensive member-based printing and graphic arts association in the U.S., applauds the U.S. House of Representatives for passing the bipartisan Postal Service Reform Act (HR 3076) Tuesday evening to support vital mail and package delivery for American consumers and businesses across the country. The strong bipartisan 342-92 vote, including support from the leaders of both parties, sends the bill to the Senate, where the companion bill (S 1720) has pivotal bipartisan support.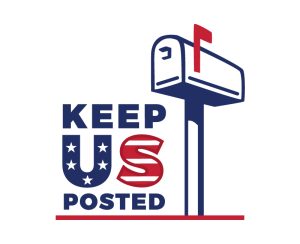 ost
PRINTING United Alliance just last week announced its investment in, and support of, the Keep US Posted public affairs campaign to promote the value of mail. The Alliance is working diligently and collaboratively with key stakeholders as a collective voice to advocate for critical legislation to benefit its members and the printing industry at large.
"PRINTING United Alliance applauds the overwhelming, bipartisan support of the Postal Reform Act which is essential to preserving the affordable and reliable delivery services that American consumers and small businesses so heavily rely on," says Ford Bowers, CEO, PRINTING United Alliance. "We stand with our constituents in urging the Senate to move quickly to vote on these critical reforms that will help ensure the Postal Service's long-term success."
The post PRINTING United Alliance Applauds House for Support of the Postal Reform Act appeared first on Sign Builder Illustrated, The How-To Sign Industry Magazine.
Published first here: https://www.signshop.com/graphic/digital-printing/printing-united-alliance-applauds-house-for-support-of-the-postal-reform-act/