Mactac (Stow, OH) has named Nick Savelieff its new vice president of operations.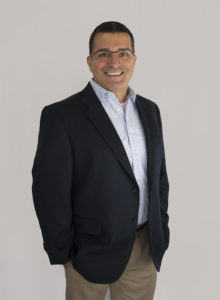 Nick Savalieff
He will lead the management of Mactac's North American coating facilities and distribution centers, and he'll also oversee the company's corporate engineering department. His primary responsibilities include workplace safety and environmental compliance, strategic operations planning, manufacturing performance and productivity, and asset management and planning.
Savelieff has collected more than 20 years of experience in the plastics and pressure-sensitive adhesive (PSA) industries. He comes to Mactac from Avery Dennison, where he held various roles in the company's label and graphics material business as plant manager, director of quality and global account director.
Savelieff earned a bachelor's of science degree from the University of Southern California in Los Angeles and a master's of business administration from John Carroll University in University Heights, OH.
For more information, visit mactac.com.
The post Mactac Names Nick Savelieff VP of Operations appeared first on Signs of the Times.
Published first here: https://signsofthetimes.com/mactac-names-nick-savelieff-vp-of-operations/