MUTOH America welcomes Art Vela, Training Manager, to the Phoenix Headquarters. Vela is an industry leader with more than 24 years of experience and will be handling training and education duties.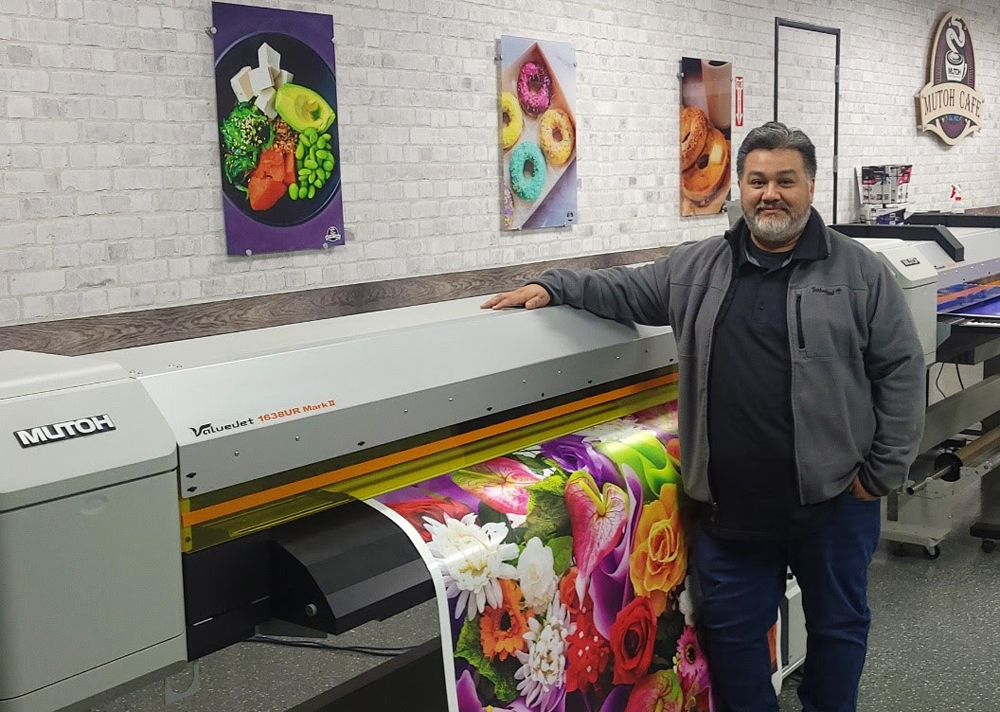 Vela has a life-long passion for computers, electronics, software and helping others. Combining his interests has turned into the opportunity to train and instruct others and rise to the challenges of the past several years, he said.
"I started in this industry in 1998 working on the production side before moving into the technical, sales and product management side, and finally into training and management," Vela explained. "I entered into this field because it gave me the opportunity to be creative and work with technology, and I have always been interested in computers and technology. I love the idea of sharing my 24 years of knowledge from nearly every facet of this industry with anyone who comes my way, whether they are in production, sales or management."
Mark Rugen, MUTOH Director of Education, said "Vela brings a deep knowledge of the wide-format printing industry and understands how to help dealers and customers learn to successfully use their MUTOH equipment and software. Art is one of those people in our industry who has been around for decades," explains Rugen. "We are happy to have him on board, along with his many years of experience in the wide-format market. Art will no doubt assist MUTOH in growing our Training & Education department for the benefit of our resellers and end-users."
The COVID pandemic posed many challenges for trainers and educators, and as a result Vela has honed his ability to think outside the box and create a win-win situation at a time when in-person learning opportunities have collapsed. This meant using webinar-type sites online to help customers with training or simply using FaceTime technology on a cell phone to connect with customers.
"At a time when thinking outside the box is mandatory, and the rules changed on us in what seems like overnight, we as technicians needed to get creative and show our usefulness and determination when most companies were scaling back," he revealed. "We started using technology that was always available but wasn't used effectively until we had no choice."
In his spare time, Vela enjoys relaxing with his wife and daughters, target shooting and console/PC gaming.
The post MUTOH America Welcomes Art Vela, Training Manager appeared first on Sign Builder Illustrated, The How-To Sign Industry Magazine.
Published first here: https://www.signshop.com/graphic/digital-printing/mutoh-america-welcomes-art-vela-training-manager/