Condé Systems, Inc., a leading supplier of sublimation and digital heat transfer equipment, production supplies, imprintable products, and education, proudly celebrates its 30th anniversary in 2022.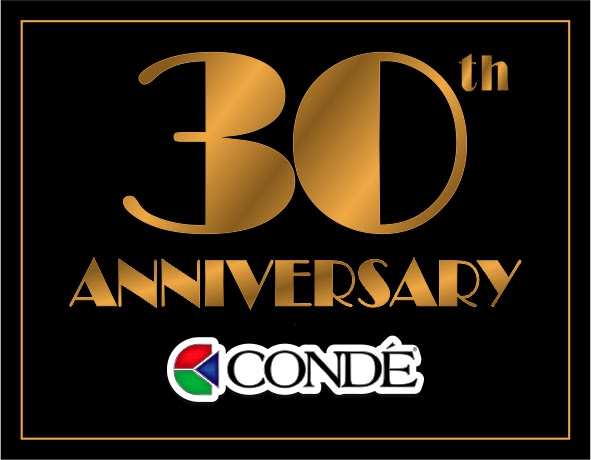 Condé Systems was originally founded in 1992 as a manufacturer and distributor of laser and color thermal transfer printers. David Gross, President of Condé, decided early on to experiment with a then fairly unknown decorating technology called dye-sublimation transfer. Soon, sublimation and heat transfer emerged as the primary focus of the company. Today, Condé Systems has grown to become a premier leader and innovator in the sublimation and digital heat transfer industries.
"When we opened business in 1992, sublimation transfer was still a well kept secret in the personalized products industry," said David Gross, President of Condé Systems since inception. "For three decades, we have strived to make sublimation a household word by providing our clients the superior resources needed to be successful at this increasingly popular, exciting, and profitable decorating technology. "
Evidence of Condé's continued growth and commitment to its clients can be found in each product and service offered. "2022 is going to be an exciting year for Condé," said Gross. "I am very excited about the addition of our new East Coast distribution warehouse in Rhode Island that will help provide lower shipping costs and faster transit time to our valued customers in the Northeast. I'm also thrilled to be releasing 'The Road to Sublimation Success: Creative Tips, Tricks, Hacks, and Secrets Revealed', my newest book on the topic of sublimation transfer.
The post Condé Systems Celebrates 30th Anniversary appeared first on Sign Builder Illustrated, The How-To Sign Industry Magazine.
Published first here: https://www.signshop.com/news/conde-systems-celebrates-30th-anniversary/