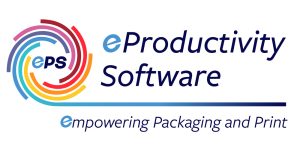 eProductivity Software, a leading global provider of industry specific business and production software technology for the packaging and print industries, announces that, upon the closing of Symphony Technology Group's ("STG") acquisition of the company, Marc Olin, a technology veteran with over thirty-five years in the printing and packaging industries, is joining the eProductivity Software Board of Directors as Executive Chairman.
"When I heard about STG's investment plans for the eProductivity Software business, I became increasingly interested in joining what I know will be a successful future. With the increased focus on driving global organic and inorganic growth and with…the productivity software management team committed to lead the business forward, I knew that this would be a great opportunity to help them realize their vision," said Marc Olin. "I am impressed with the progress the business has made in recent years, and I am excited to be coming back to where I spent most of my career—transformational software technology for the printing and packaging industries."
"We have exciting plans for eProductivity Software to further expand its value proposition to its customers and further accelerate its growth trajectory, leveraging our experience as investors in enterprise software. We are excited to have Marc joining the Board as Executive Chairman, complementing the board with his vast industry experience and market insights," said William Chisholm, Managing Partner of STG.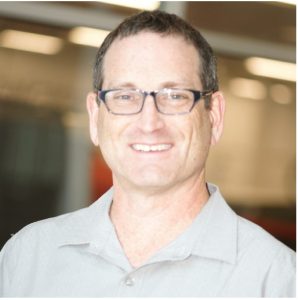 Marc Olin was the founder of the software company that later became the Productivity Software group at EFI. He led the business unit expansion within EFI, before becoming EFI Chief Operating Officer and Chief Financial Officer. Marc is a recipient of the NAPL Technical Leadership award, served on the boards of the Graphic Communications Association, Graphic Arts Technical Foundation, and the National Printing Equipment Suppliers.
Attendees of the joint eProductivity Software and EFI Connect 2022 User Conference  (January 17-20, 2022) will have the opportunity to meet Marc and the eProductivity Software management team and hear the exciting plans for the future.
About eProductivity Software
eProductivity Software is a leading global provider of industry specific business and production software technology for the packaging and print industries. The company's integrated and automated software offerings and point solutions are designed to enable revenue growth and drive operating and production efficiencies.
eProductivity Software is headquartered in Pittsburgh, Pennsylvania with offices worldwide. With over thirty-years dedicated to delivering best-in-class technology to the packaging and printing industries, it is the company's deep held philosophy that eProductivity Software succeeds when its customers thrive.
About STG
Symphony Technology Group (STG) is a private equity partner to market leading companies in data, software, and analytics. The firm brings expertise, flexibility, and resources to build strategic value and unlock the potential of innovative companies. Partnering to build customer-centric, market leading portfolio companies, STG seeks to create sustainable foundations for growth that bring value to the companies with which it partners. The firm is dedicated to transforming and building outstanding technology companies in partnership with leading management teams. STG's expansive portfolio has consisted of more than thirty-five global companies.
—Press Release
The post Marc Olin Joins eProductivity Software Board of Directors appeared first on Sign Builder Illustrated, The How-To Sign Industry Magazine.
Published first here: https://www.signshop.com/industry-appointments/marc-olin-joins-eproductivity-board-directors/