Jones Sign Company (Green Bay, WI) played a key role in the remodeling of Warner Grand Theatre, the home of the Milwaukee Symphony Orchestra, providing new signage, donor walls, posters and other work for the historic venue.
The work was a collaborative effort with two other Wisconsin-based companies, C.D. Smith Construction, and the architect of record, Kahler Slater.
The Warner Grand Theatre was once an opulent movie palace. The Great Depression meant difficult times for Milwaukee in the 1930s, and the theater served as a luxurious escape for the city's denizens. The newly remodeled Bradley Symphony Center opened in October of this year and is located at 212 West Washington St. in downtown Milwaukee.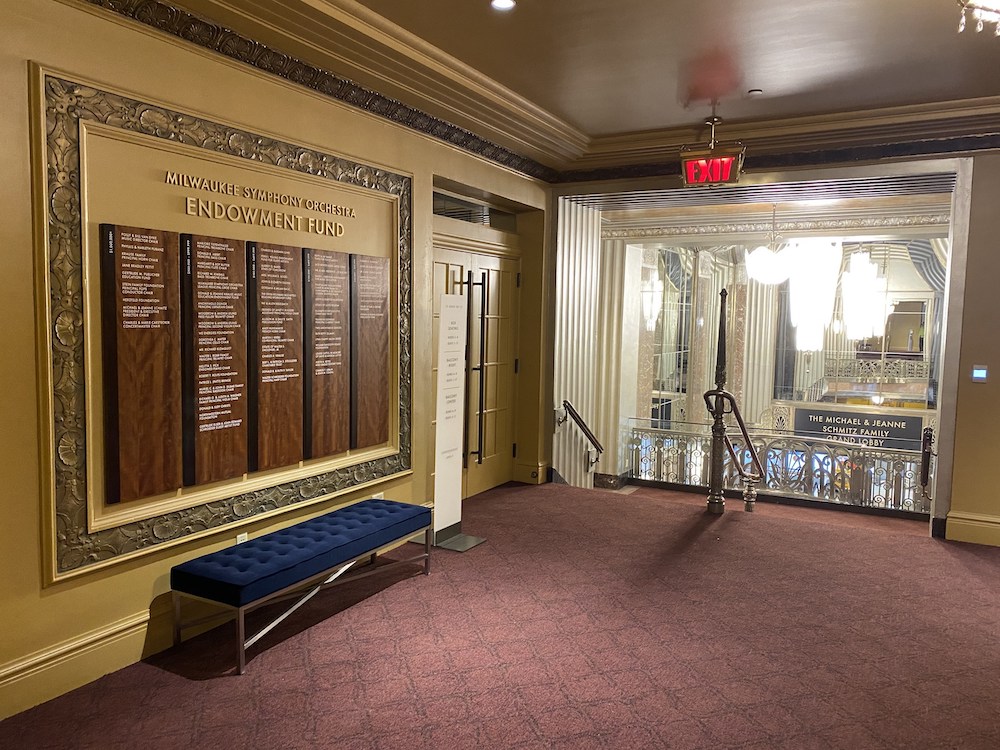 Endowment Fund Wall, Bradley Symphony Center Grand Lobby, Bradley Symphony Center | Credit: Jones Sign
The post Historic Theater Gets a Facelift Thanks to Local Signshop appeared first on Signs of the Times.
Published first here: https://signsofthetimes.com/historic-theater-gets-a-facelift-thanks-to-local-signshop/