Electronics For Imaging (Fremont, CA) is collaborating with The Mariano Rivera Foundation to support a printing training program for underserved minority youth.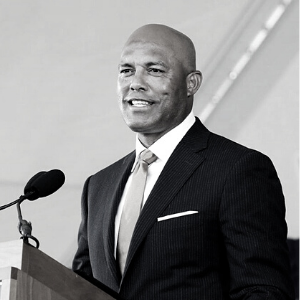 Mariano Rivera | Credit: The Mariano Rivera Foundation
The foundation, led by Major League Baseball Hall of Famer Mariano Rivera, is providing hands-on technology training for graphic arts and imaging technology jobs, while EFI will offer financial and technology training support to the foundation.
Rivera will discuss both his career and his work with the foundation in a presentation at Connect 2022, EFI's annual users conference, scheduled for Jan. 17-21 at the Wynn Las Vegas Resort. His keynote session will take place on Jan. 19.
The foundation's print education and mentorship offerings focus on teaching skills needed to prepare young people for careers in the MFP service technician, design and print production fields.
For more information about EFI's Connect 2022 conference, visit efi.com/connect.
The post Baseball Hall of Famer Mariano Rivera Partners with EFI appeared first on Signs of the Times.
Published first here: https://signsofthetimes.com/baseball-hall-of-famer-mariano-rivera-partners-with-efi/