Harbinger Sign has appointed Fritz Meyne as its Vice President of Sales, a key leadership position within the company that encompasses cross-departmental management over both Sales and Art departments. He started his role on November 1, 2021.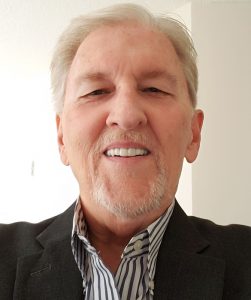 Meyne has built an impressive career over four decades in the sign industry. His prior roles include Vice President of Sales for Bitro Group, Inc., as well as Vice President of Super Vision, a company he took public and was the first to offer a neon alternative
that ultimately led to LED solutions for the sign industry. He has also worked on the OEM side of COB LED Technology as the Vice President of Business Development for Light Engines, LLC.
Meyne is an expert in innovative lighting solutions, creative sign design and applications with a focus on LED and lighting design, brand-building and strategic sales management. He has also given back to the industry both in service and as an educator. Meyne served
as the President of the Florida Sign Association and as a member of the Board of the California Sign Association, as well as the Manufacturers Board for ISA.
"Fritz Meyne is an innovator in the field and a fantastic asset to our team," said Steve Williams, CEO of Harbinger. "His extensive experience in sustainable lighting design and brand-building is pivotal to supporting our future growth as a company."
In his new role as Vice President of Sales, Meyne will guide executive leadership on strategic corporate marketing and brand growth, as well as leading creative concepts and product design for the company.
"I am excited to join Harbinger Sign at this moment of expansion," said Meyne. "Creativity, innovation and dedication are at the core of this company. It is my goal to build on that foundation and drive results."
The post Harbinger Sign Appoints Fritz Meyne as New Vice President of Sales appeared first on Sign Builder Illustrated, The How-To Sign Industry Magazine.
Published first here: https://www.signshop.com/news/harbinger-sign-appoints-fritz-meyne-as-new-vice-president-of-sales/