Propelled Brands, the corporate umbrella of FASTSIGNS®, SIGNWAVE®, NerdsToGo® and Suite Management Franchising, LLC, the parent company of MY SALON Suite and Salon Plaza; and FASTSIGNS®, the leading sign, graphics, and visual communications franchise, each received recognition from Franchise Update Media during the annual Franchise Development and Leadership Conference last month.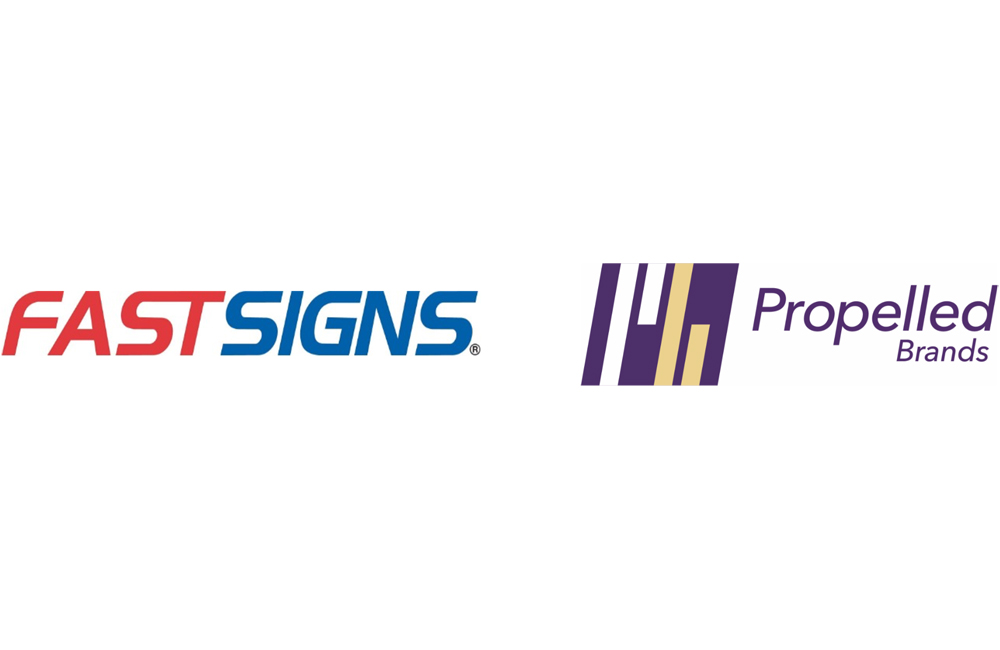 At the STAR Awards presentation, out of the 100 brands considered for these awards, Propelled Brands earned second place for Best Performance, and FASTSIGNS was recognized as the runner-up for the Franchise Satisfaction Award.
The annual STAR Awards recognize the country's top franchise sales teams. Winners are evaluated on their franchisee recruitment, online inquiry follow-up, telephone mystery shopping, social media performance, recruitment websites, and franchisee satisfaction. In addition, an expert research team evaluates franchise development team responses to determine which brands are the best performers and where improvements are needed.
"We are honored to have received such high regard from Franchise Update Media for the annual STAR Awards," said Mark Jameson, Chief Support and Development Officer at Propelled Brands. "This is only possible thanks to everyone, from our franchisees to our executive team, working tirelessly to support each other as well as our Franchise Development team presenting the right candidates in our portfolio to the appropriate award opportunities. This success will only push us harder to continue attracting the best franchise candidates to our brands and delivering quality services to our franchisees and clients."
Propelled Brands is currently seeking qualified franchisees to be owner-operators to help their brands continue to grow. Prospective franchisees do not need experience in any field relating to one of the Propelled franchises but should have a strong desire to develop a successful business in their local community. Propelled Brands offers a special incentive for veterans and first responders, including paramedics, emergency medical technicians, police officers, sheriffs, and firefighters, which contains a 50% reduction on the franchise fee.
For more information about Propelled Brands franchising opportunities, visit https://www.propelledbrands.com/franchising-opportunities/, or contact Mark Jameson at mark.jameson@propelledbrands.com or 214-346-5679.
The post Propelled Brands Receive Recognition During the Franchise Development and Leadership Conference appeared first on Sign Builder Illustrated, The How-To Sign Industry Magazine.
Published first here: https://www.signshop.com/business-mgmt/franchise/propelled-brands-receive-recognition-during-the-franchise-development-and-leadership-conference/