By Ashley Bray
Digital signage is a dynamic, captivating form of signage, but when it comes down to it, the displays are only as good as the content on them. Your customers can have the biggest, brightest display with the best resolution, but if all they're putting on it is the temperature and time, it doesn't really matter.
As visual professionals, this is where sign shops can come in and really elevate a sale—and their own businesses as well.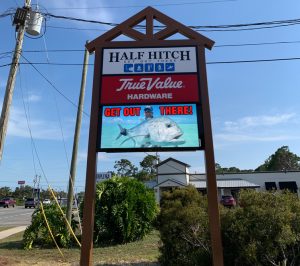 "What happens when signs look good, people drive up to them and say, 'Where'd you get that sign? It looks so much better than the one across the street,'" says Justin Holland, co-founder and vice president of sales and marketing for Complete Signs in Dothan, Alabama. "And it's not actually. Ours is a 16mm, and the one across the street is a 10mm, but the content is night and day so the 16mm looks better than the 10mm, and we get the referral."
Let's take a look at a few strategies that can help improve your clients' digital sign content.
Content Packages
First, sign companies should decide if they'd like to offer content packages themselves.
It's a service that Complete Signs has offered to its customers in the past. "We had three different freelance graphic artists that we had kind of on retainer, and then we would actually pitch content as a value add, as a separate revenue stream, to say, "Hey you've got this fancy sign, but if you don't have a full time marketing person, for $299 a month, you'll get this from us, and it will really help your sign be a major success.'"
Some digital sign manufacturers offer their own content management systems, which can be simple enough for any client to use. Complete Signs has since moved on from providing content creation services as its digital sign partner offers a free content management system. In these cases, sign shops can pivot to a consultant role and offer advice on visuals and copy that would work well on the digital sign.
Interactive Content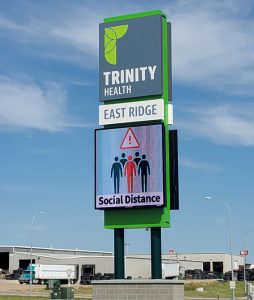 Holland says he often gets requests for ways to make digital signs more "interactive" with passersby. This can be achieved through RSS feeds, streaming sports scores and stock tickers, displaying amber and silver alerts, and automating weather emergency announcements.
Aside from informational updates, advertisements are obviously a big reason many clients purchase digital signs. Retail and restaurant clients can even tie the sign into their point-of-sale system to automate some of that advertising so that it reflects real-time sales.
"If a restaurant wants to sell apple pie and wants to get $3.99 a slice, but now it's 2 pm and they've only sold one slice, well who's going to stop what they're doing and create an ad for pie for 99 cents? No one's going to do that," says Holland. "But if the sign knows from your POS reports that you haven't sold any apple pie at 2 pm, then it can automatically show apple pie for 99 cents. Just to be able to automate some advertising has been really powerful, and we get a lot of requests for that."
Community Engagement
Holland says one of his favorite parts of digital signage is the ability to be as creative as you want with your content. He cites a client that only posted about his business roughly 10 percent of the time. The rest of the time he would put up quotes on the display. "Instead of the Albert Einsteins and Abraham Lincolns of the world, he would do Snoop Dog and SpongeBob—pop culture quotes. It was so attention-grabbing to people in the community."
Holland says content like this serves the dual purpose of fostering community engagement as well as bringing in new potential customers. In fact, he always recommends clients put content on their screens that he calls "random acts of kindness."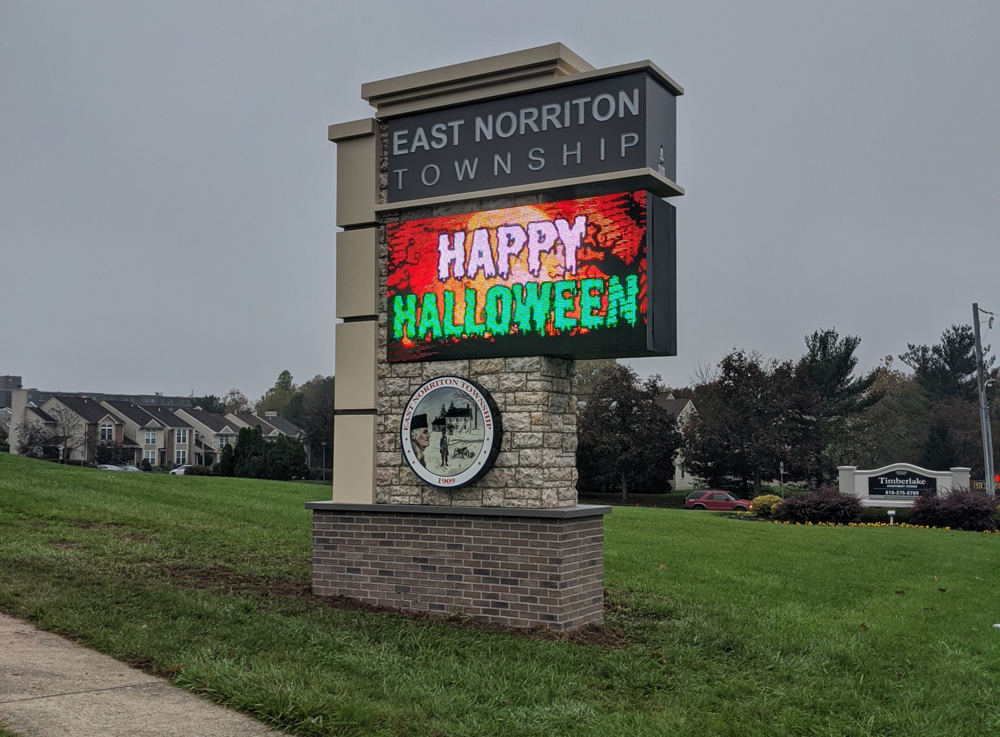 "You want to talk about yourself and your products and all that, sure, but flip through the local newspaper, watch the local news, talk to people, get some local stories, and throw some things up there without anyone asking you to," says Holland.
Holland uses the example of congratulating the winning student of the local spelling bee on a digital sign. In a small community, word will get around fast about the recognition. "They're going to be out there taking a picture of that sign," he says, "and its going to be on social media, and now they're going to want to reciprocate that kindness and schedule the next birthday party at the bowling alley or whatever the business may be.
"If you can help somebody for free and get someone to smile or laugh, it's just golden."
The post Three Digital Signage Content Strategies appeared first on Sign Builder Illustrated, The How-To Sign Industry Magazine.
Published first here: https://www.signshop.com/lighting-electric/digital-signage/three-content-strategies-for-digital-signage/