Daktronics (Brookings, SD) has hired Kevin Szamlewski as a sales representative to cover sign companies, businesses and high schools in parts of Illinois and Wisconsin.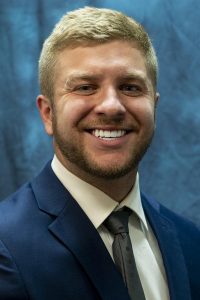 Kevin Szamlewski
Szamlewski began his career at Daktronics as a sales intern after receiving his sports management degree in May of 2020 from North Dakota State University. He will serve under territory manager Kelly Koenig.
For more information and to schedule a digital signage or scoreboard demonstration with Szamlewski, visit daktronics.com.
The post Daktronics Adds Kevin Szamlewski as Midwest Sales Rep appeared first on Signs of the Times.
Published first here: https://signsofthetimes.com/daktronics-adds-kevin-szamlewski-as-midwest-sales-rep/