Daktronics (Brookings, SD) is bringing James Roehrl into a new audiovisual sales role in which he'll cover the digital display maker's North Central and Great Lakes regions.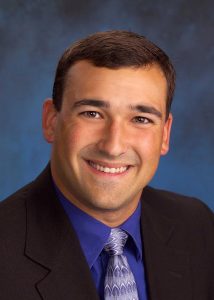 James Roehrl
Roehrl has been with Daktronics for 18 years, during which time he has worked in display product sales roles in the Southeast and Northeast regions of the country.
The company said its North Central region specifically is a "major area of focus with opportunity for growth in the NPP (narrow pixel pitch) display marketplace." Daktronics' NPP product line features pixel spacings ranging from 2.5 mm down to 0.7 mm to help meet various needs for different applications.
For more information, visit daktronics.com.
The post Daktronics Brings James Roehrl into New Sales Role appeared first on Signs of the Times.
Published first here: https://signsofthetimes.com/daktronics-brings-james-roehrl-into-new-sales-role/