Martin Supply Company Inc., located in Baltimore, Maryland is excited to announce the launch of two new websites. The first is their new e-commerce platform, www.Martin-Supply.com. The second is for the new specialty lighting division, Martin Lighting Solutions, www.MartinLightingSolutions.com.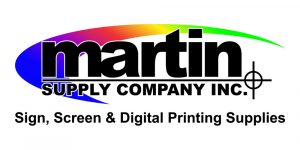 At www.Martin-Supply.com, you will find a comprehensive selection of screen printing, digital printing, and sign supplies and equipment from the industry's leading manufacturers, supported by Martin Supply's experienced customer service and technical support teams.
Martin Lighting Solutions, www.MartinLightingSolutions.com, was created to provide sign manufacturers and lighting designers with a technology partner who can provide fully integrated, state-of-the-art lighting systems and all of the resources necessary to ensure their lighting project is a success.
"While most of our competitors remain focused on being a "one-stop shop," we focused our resources on providing technically superior products, personalized support, and specialized services that distinguish us in the marketplace," says Victor Lebow III of Martin Supply Company. "Our new e-commerce website gives screen printers and sign manufacturers an additional online resource from which to purchase the industry's finest products in an easy-to-use online platform."
The post Martin Supply Company Launches Two New Websites appeared first on Sign Builder Illustrated, The How-To Sign Industry Magazine.
Published first here: https://www.signshop.com/news/martin-supply-company-launches-two-new-websites/